Update: Its become an all India postbox data collection project. Now we use the tag #openpostboxindia. The source code is open sourced and can be used for any type of photo and location based data collection using Instagram and Twitter.
I have been using instagram a lot. If you follow me on instagram you would have noticed pictures of postboxes. If you check the details they all have a similar tagging pattern. They all are tagged with #openbangalore #openpostboxindia #postbox and #pin<pin_code>. The last tag #pin<pin_code> in real will look like #pin560100. All these pictures belong to my secret project called postboxes.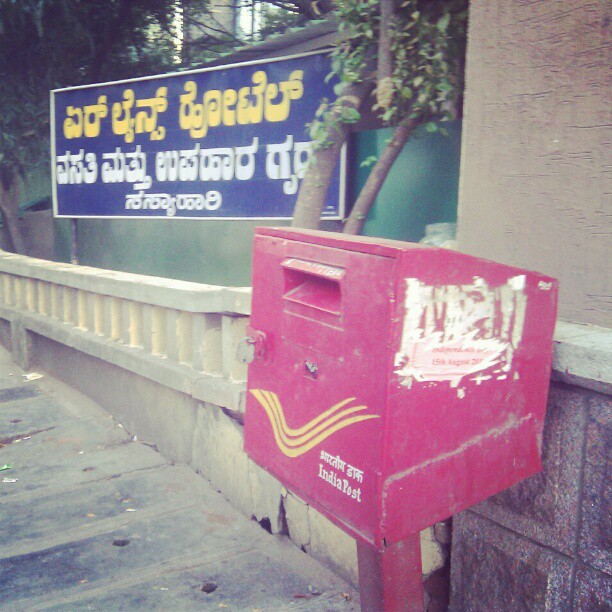 I like sending post cards. It's such a pain to send post card because its difficult to find a postbox. There aren't many these days. So for last few months I had been taking geo tagged pictures thinking one day I will clean them up. But that never happened.
But then instagram gave me an option to collect and organize this data in a fun way. I jumped into it. So now I instagram a post box with #openbangalore #postbox and #pin<pin_code>. I also geo tag them. I have a script which uses the instagram API and pulls the image url,Tags, Location, Time, User credits out of it. Cleans up that data and inserts into a SQLite database.
Read the rest of this entry »