Lab 4 - Data Analysis
Created Saturday 22 November 2014 - Lab Home
In this lab we explore the data. We will take a simple approach of understanding the structures, relationships and apply simple statistical methods.

Mean (Average) , Median(Middle one when in ascending order), Mode (most frequent), Variance, Percent
Per Capita
Sample Size and Margin of Error
Standard Deviation
Distributions (Normal, Uniform and Skewed)
Regression Analysis
Histograms (graphs of frequency) and box plots
Sample Exercise Questions
Marks between two schools, compare and see which school is better
Does better average means, school has better students?
Example Data Sets for Lab
Tools
Libre Office Calc
Libre Office is available for Linux, Win and Mac
Calc is an OPen Source spreadsheet application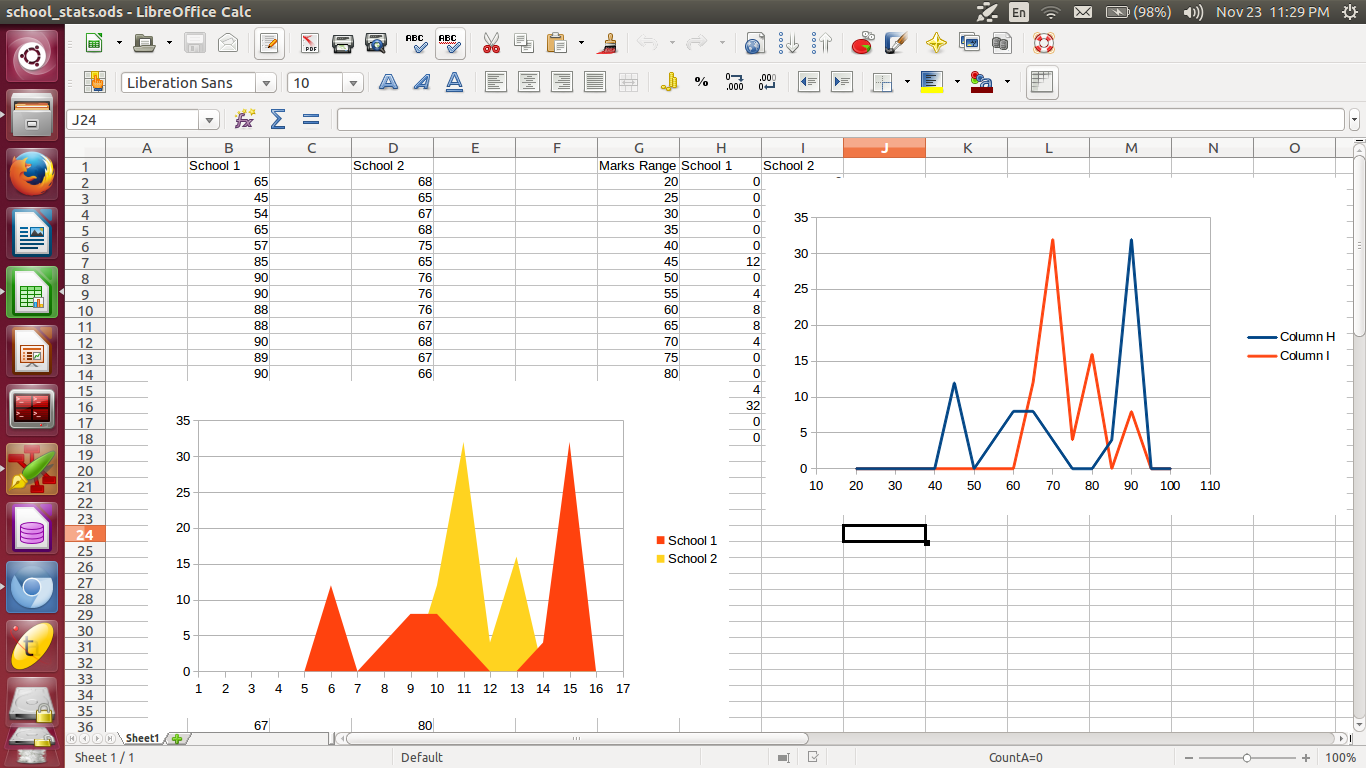 Other Tools