Lab 8 - Sharing Data
Created Monday 24 November 2014 - Lab Home
At the end of this lab we should be able to share the data you have analyzed along with the story. You will learn to identify the best format and host that can be used to share the data with the community.

Formats for sharing (Open Formats and Standards)
CSV, TSV, SQLITE
Add license to data (Community friendly), dealt in detail in Lab 7 - Data Copyright and Licenses
Upload data to web
Share/Embed
Sample Exercise Questions
Upload and share the raw data you have used in the story along with the story.
Tools
Archive.org
Open and worlds biggest data store
Allows you to choose license, add information, tagging etc
Efficient ways to download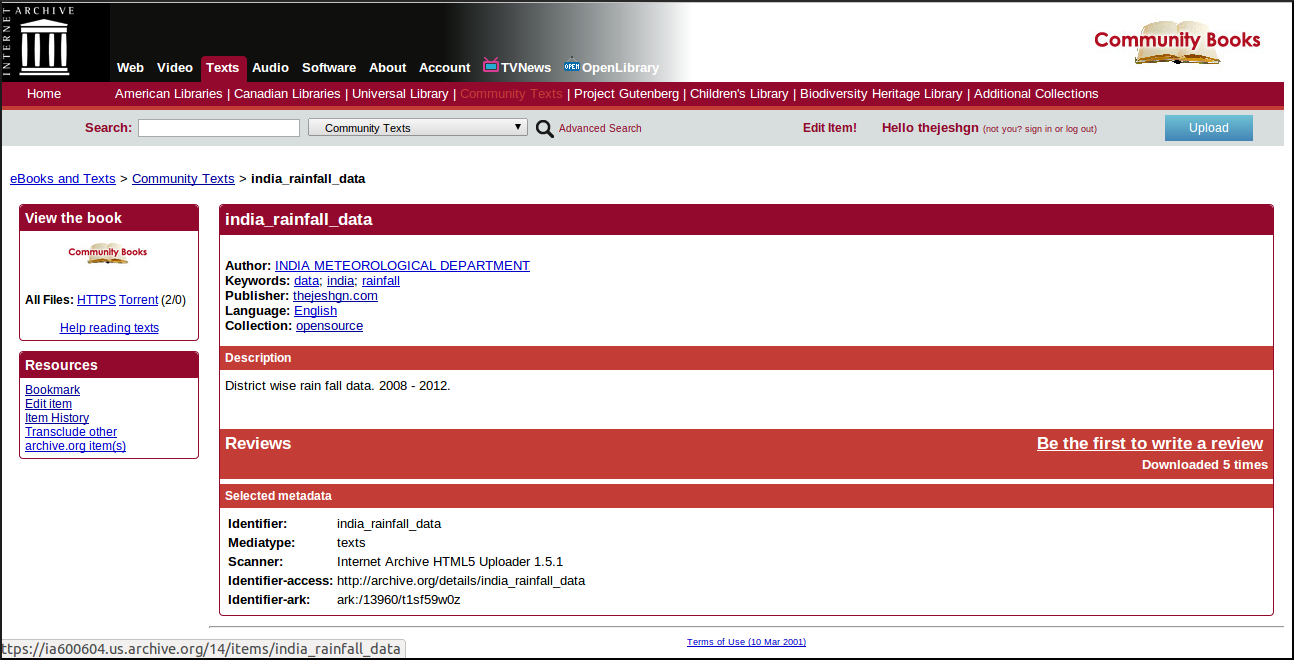 GitHub
Just web editing is possible
Versions
You can add license and README very easily
Renders CSVs, GeoJSONs etc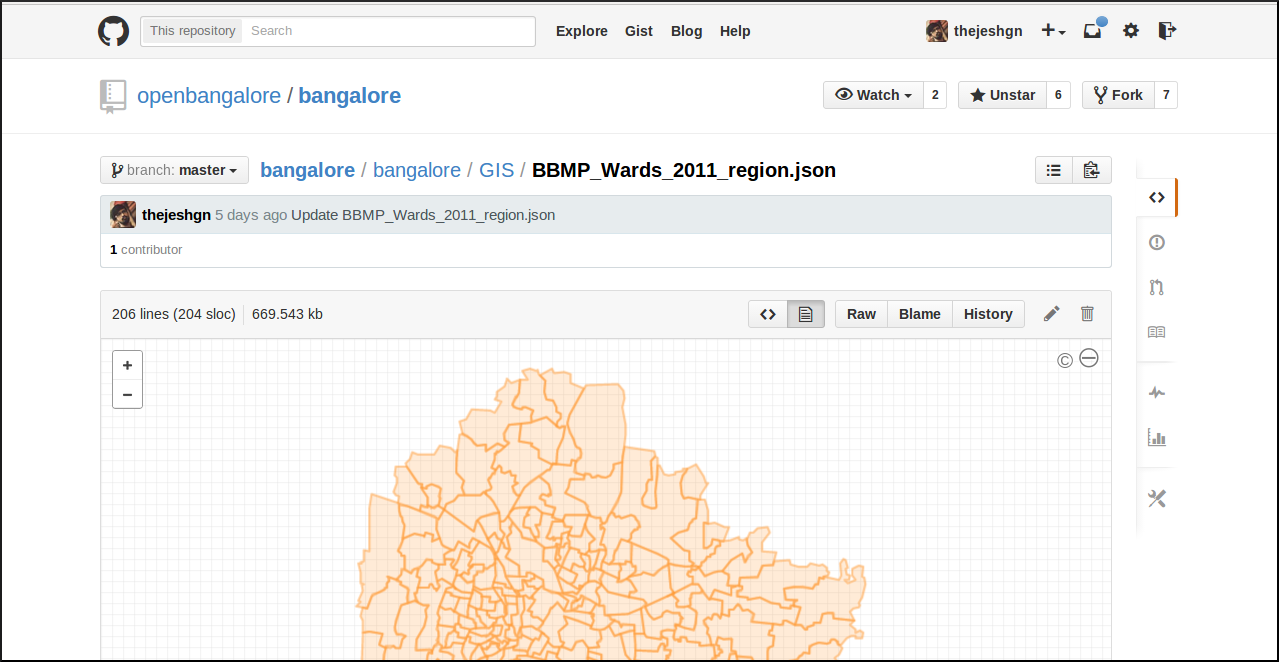 DocumentCloud
Analyze, Annotate, Publish.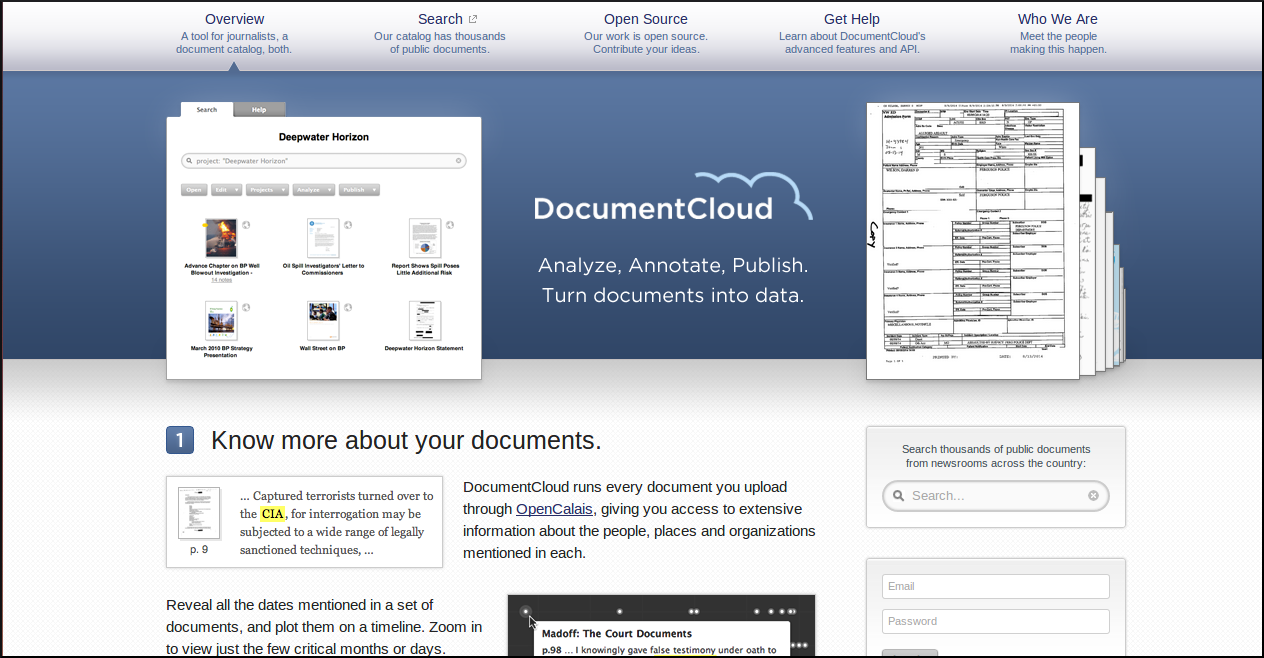 Other Tools
https://pdf.yt/ - Upload PDFs and share easily. Its an Open Source application. Organizations can host for their own use.