Music is back at home with Navidrome and DSub/Ultrasonic
I listen to a minimal set of music. I don't try to find new music, but I usually have my ears open. If I listen to something new and I like it, then I add it to my list. For a long time I have bought my music; in the form of cassettes, CDs, MP3s. When music moved to mainly streaming world, I almost got disconnected. That's because I listen to a small set, again and again. I have ripped audio cassettes, CDs and have brought them to digital form. So everything was in digital form on my music players, computers, and mobile. But it lacked the features that streaming or music on the network would bring, like keeping track of album art, maintaining different versions and formats, maintaining sharable favorite lists, etc. Now that I have a fairly decent home lab, I thought its time.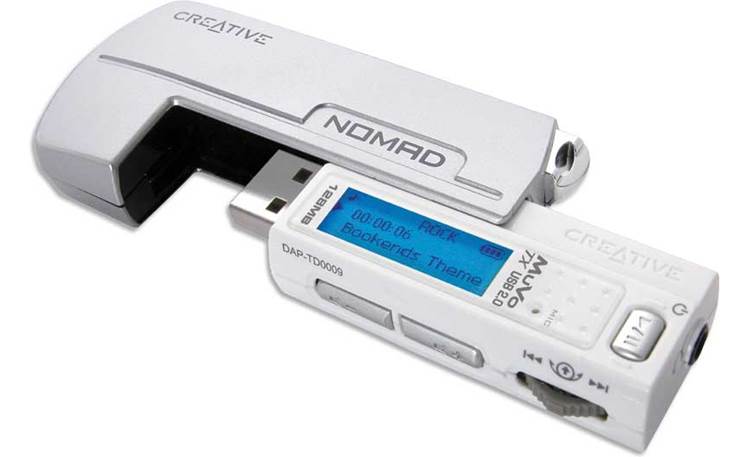 My first digital hardware audio player was Creative Muvo 128 MB player. Then I got a 3rd generation iPod with the wheel. It was 20GB. It remains to be my only Apple product. I used it for a long time including this long ride. I still have it. I have not tested in recent times. It had all the music I wanted on it. On computer I used classic Winamp for a long time. Once I move to *nix world, I started using VLC. I still use VLC a lot.
I stopped buying when the option of buying MP3s went away and everyone moved to streaming. But now I think I am back. I still plan to buy Music in DRM free format. Now instead of storing it on a player, I store and catalog them on the server (homelab) and sync/stream to my listening device. Currently my listening devices are mostly my phone or computer. This allows me to store, catalog, rate, create playlists centrally just like a service but I own everything.
Navidrome allows you to enjoy your music collection from anywhere, by making it available through a modern Web UI and through a wide range of third-party compatible mobile apps, for both iOS and Android devices. Navidrome is open source software distributed free of charge under the terms of the GNU GPL v3 license.

Navidrome
The music is stored on my NAS server in a simple folder structure. I use Navindrome as music server, it supports Subsonic APIs. So any player that supports the API should be able to play my music. There are a variety of players for Subsonic and I have listed some of my favorites below. Navindrome is a Free and Open Source software. You can also run it inside a docker. Once you point the Navindrome to the music folder, it syncs and catalogs the music. Then your players can just use the API to stream or sync Music.
DSub
DSub is a music streaming app for Subsonic servers. Use DSub to connect to your remote Subsonic server and listen to your music wherever you go!

DSub
It's a FOSS app available on F-Droid and Playstore. It can work online and offline (permanent cache). Has Chrome cast and DNLA integrations, along with many other standard features. It's my primary player.
Ultrasonic
Ultrasonic is a Subsonic (and compatible servers) client to Android. You can use Ultrasonic to connect with your server and listen music.

Ultrasonic
It's a FOSS app available on F-Droid and Playstore. It has all the basic features to sync, play live or offline.
STMP
STMP (subsonic terminal music player) is a terminal client for *sonic music servers. Inspired by ncmpcpp.

STMP
Command line audio player. It uses mpv behind the scene, you will have to install it. Its a simple command line program. If you like command line text user interface, then you might want to try jellycli.
Sublime Music
Sublime Music is a feature-packed native GTK client for Subsonic-compatible servers.

Sublime Music
If you want a a beautiful interface on your computer then Sublime Music is for you. Its a FOSS application. This also uses mpv, behind the scenes.
How do you maintain your music in 2021? Is it completely streaming or is it an hybrid approach?
---