Milwaukee Art Museum
I used my new Nokia 6600 to capture these pictures. Milwaukee Art Museum is an architectural wonder. Its so photogenic and beautiful.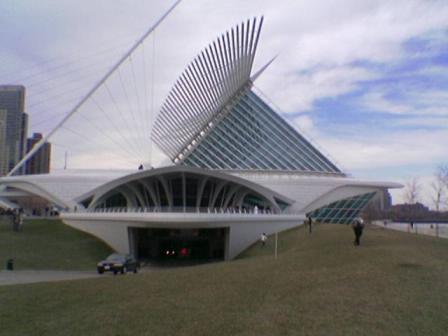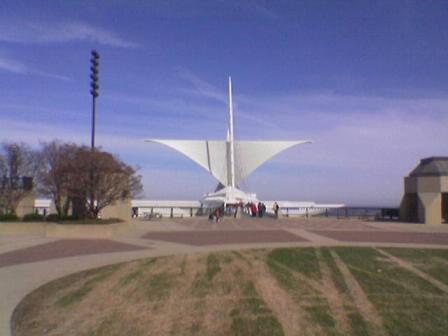 The MAM recently gained international recognition with the construction of the new white concrete Quadracci Pavilion, designed by Santiago Calatrava (his first American commission), which opened on May 4, 2001. The structure contains a moveable, wing-like brise soleil (pictured below) which opens up for a wingspan of 217 feet during the day, folding over the tall, arched structure at night or during inclement weather. The building has since become a symbol for the city of Milwaukee. The galleries themselves are contained in the MAM's older building, a 1957 Eero Saarinen commission (along with the Milwaukee County War Memorial) added to by Kahler, Slater, and Fitzhugh Scott of Milwaukee in 1975.