Kindle and hacking heroes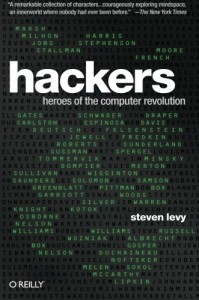 After a very long break I am back into reading books. I must say my attention span has reduced. I had to concentrate hard for the first twenty pages to get into the groove. No internet (actually avoiding it) helped. I was at Hyderabad airport and flight was delayed by an hour. I generally plan well and hence I was there an hour before. I started reading Hackers - Heroes of computer revolution. Its an interesting book which gives history of computer hackers and how the culture grew. I cant believe I hadn't read it until now. The definition of hacker I found in this book is one of the best
Hackers believe that essential lessons can be learned about the systems—about the world—from taking things apart, seeing how they work, and using this knowledge to create new and even more interesting things. They resent any person, physical barrier, or law that tries to keep them from doing this. This is especially true when a hacker wants to fix something that (from his point of view) is broken or needs improvement.
I couldnt resist, I switched on the tethering on my Nexus 1, connected my kindle to internet through wifi and shared this quote with my twitter followers. All this from with in Kindle and with out getting distracted. I am not sure if this is called social reading(?). First two chapters are available on Project Gutenberg for free download and whole book costs $11 on Kindle store. Its a must read book for anybody who want to know about hackers.
Some pictures I clicked. This is unpacking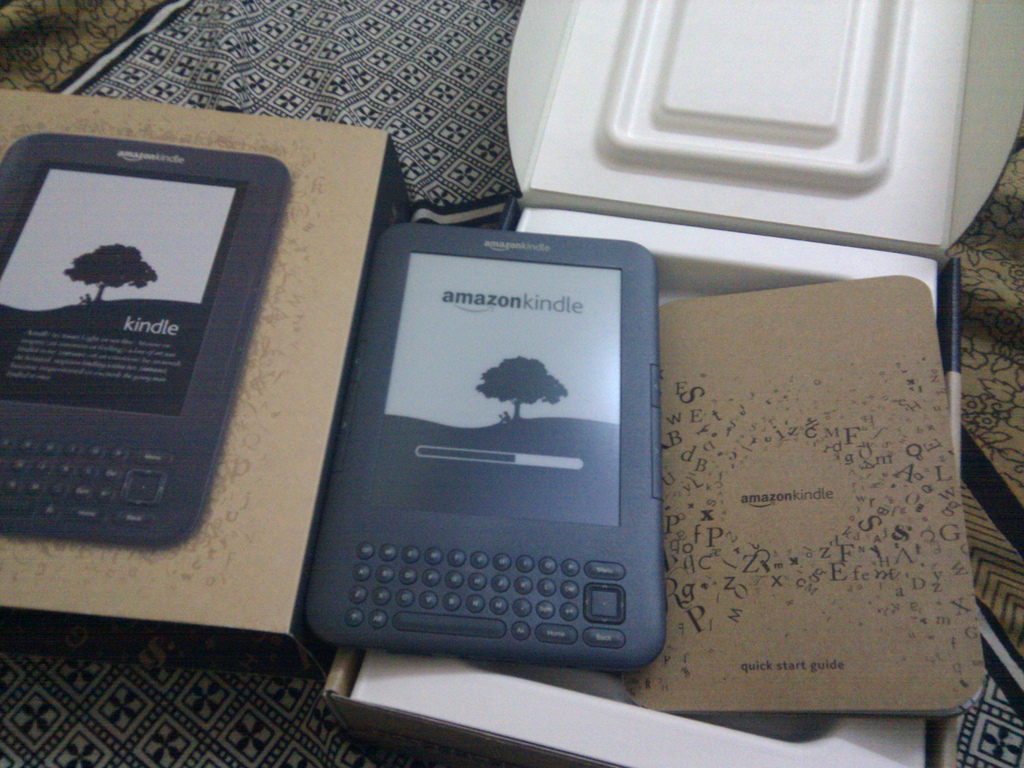 Clicked inside the flight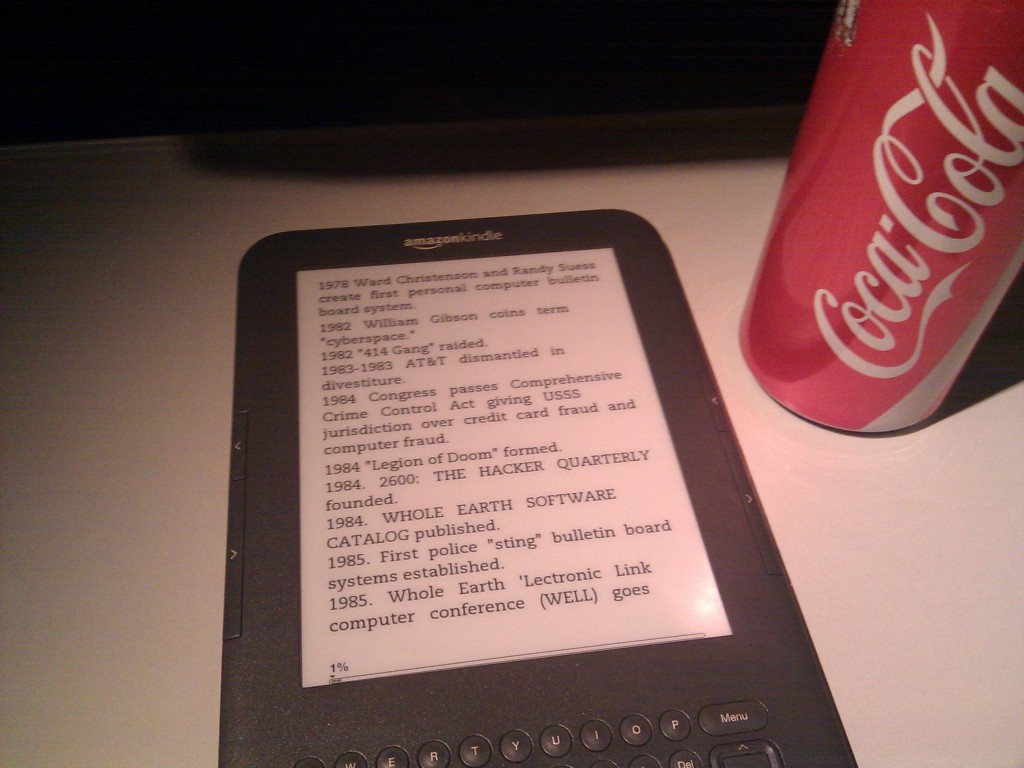 May be this year I will read more books. Probably because I carry the whole library all the time. Kindle is the best thing I have bought in recent times.
BTW this wired article hackers will be the heroes of the next revolution by the same author Steven Levy is an interesing read.