First class experience
I am teaching Processing to Information and Interface Design students at NID, Bangalore. I am just back from my first class. This is the first time I am teaching in a class setup. I have taught before in a corporate setup. Most of my students have visual arts background and have no prior knowledge of programming. While its been a nice teaching experience, its quite a challenge for me not to use programming jargons. Loops and Arrays are quite a part of my vocabulary (and to most blog readers here). Unlearning them isn't easy. I felt that today but by the end of the class I could match their wavelength. The whole experience was fun. I can say a First Class Experience! I should teach more.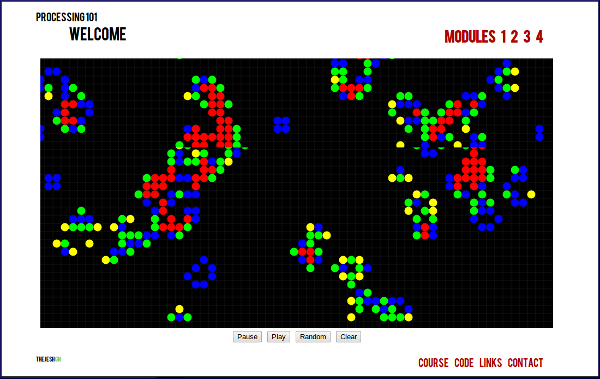 Course details are online and in class Processing tutorials are available online in case you want to learn by yourself. Feedback is welcome.