Visualizing Constitution of India – 1
I am trying to visualize the constitution of India to make it easy for myself. The first one would be of-course a word cloud. Might take a while to load. Click on the image if you want bigger one.
More readable one
I downloaded the PDF files from Govt site. I have uploaded the same to Scribd for easy access and sharing.
Looks like our constitution is very egoistic, speaks more about itself than its people/citizen :)
Updates: Added other countries for comparison.
USA
Pakistan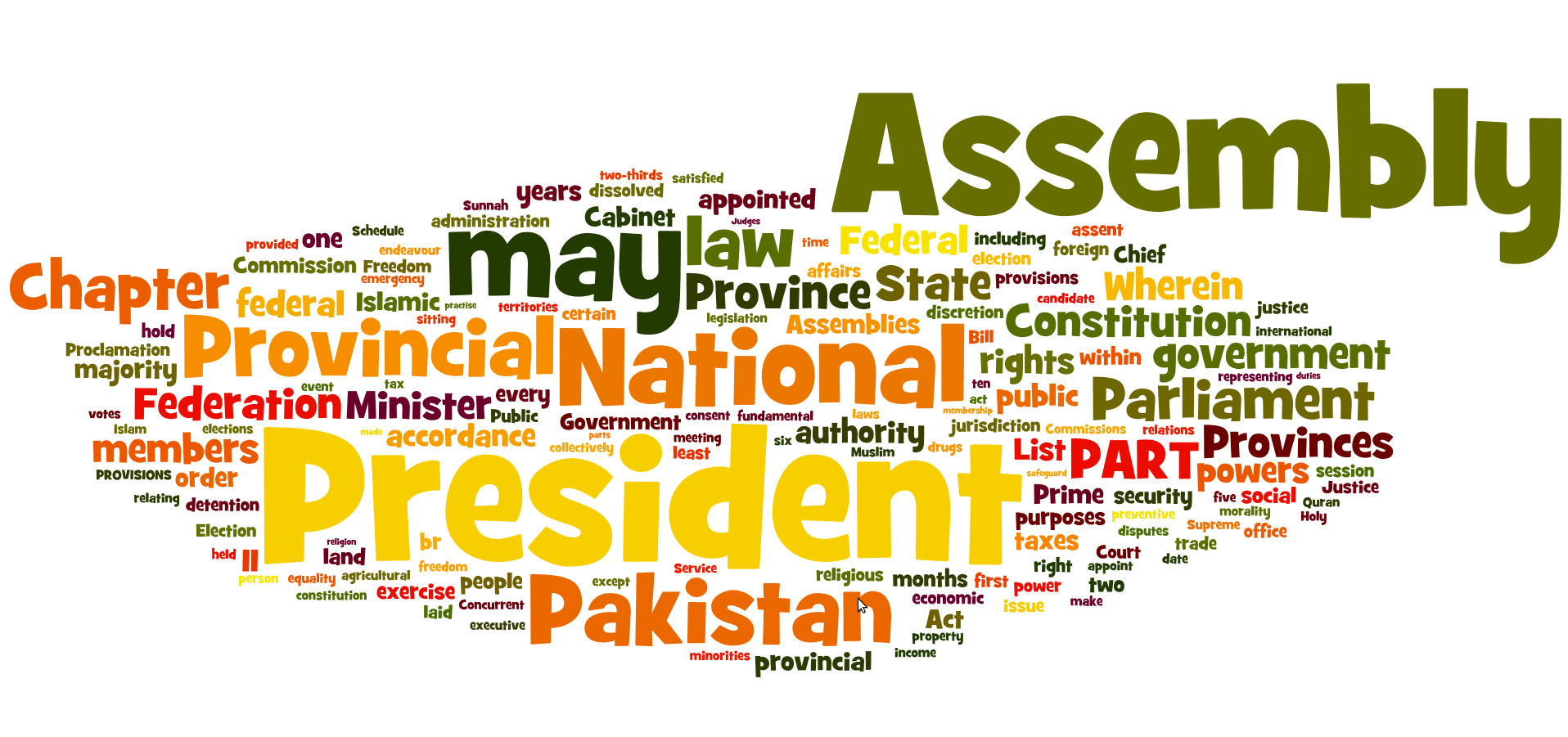 UK