Reliance netconnect – full circle
After struggling with BSNL customer service for a long time, I am out now. I have a reliance netconnect again. This time its cheaper and better. Like any early adopter I had a netconnect in 2008. It was expensive, slow and had struggle to connecting on Linux. No wonder my tutorial got page views. I stopped using their service in 2009.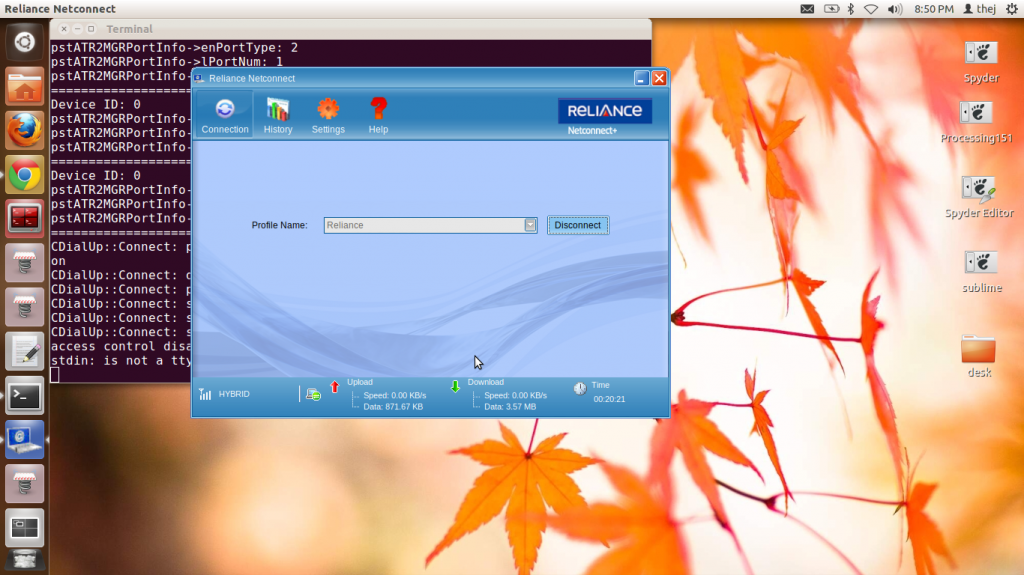 This time around it was easier. I had to connect to a windows PC (to download linux installer which wasn't view-able on Linux for some reason) and copy the files off USB modem/drive :(
Install it on my Ubuntu. Then just run the executable and I am connected. That was easy.
Software is available online on Huawie software downloads page as well or you can download it from my personal backup.
Good to see device manufacturers supporting Linux OS officially at last.