Bicycling in Milan
This was my third visit to Milan. In the last two visits I mostly went around using Metro or Buses. This time I wanted to either walk or cycle around. I decided to cycle around as hiring the BikeMi bicycle is cheap and can be done in minutes if you have a credit card. It costs around 2.5 euros per day and depending on how you plan your rides you can spend the day riding just for 2.5 euros. They also enough stations around Milan for the pick up and drops. The only problem I faced was BikeMi website maps is quite unusable. It's just a set of markers with bike/empty slot status of the station.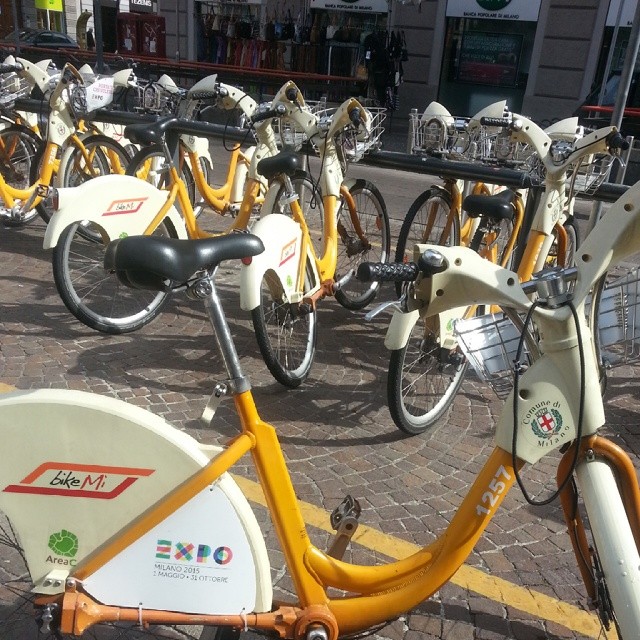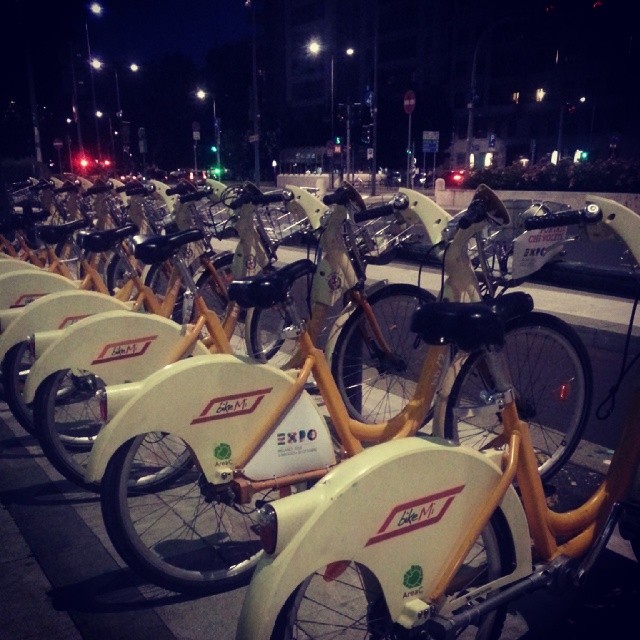 The best solution I discovered was. Mark all the POIs on the map (I use locus maps), next map all the BikeMi stations nearest to them. Then route using BikeDistrict. Download GPX file of the routing and load it into the locus. Use locus navigation to follow the path. This solution worked mostly. Sometimes I had to use Google Maps. Specially to find something specific. Otherwise try BikeDistrict, it's the best bicycle routing website in the world that I have seen. You could also use OpenCycleMaps and BikeMap to find the most interesting routes if journey is what interests you.
There are enough sites to get recommendations for must see. I generally use Google search and EveryTrail guides. This time I made my route using them, considering the places I wanted to visit and location of the BikeMi stations. I must say all the places I wanted to visit had a bikeme station with 400 meters.
I used locus maps track my travel. Its way to power efficient compared to others and has too many nice features to try any other app. I will write a detailed blog about Locus later. It was an enjoyable and safe way to explore Milan. Try it.