HTW 6 : Here I bring you the Bad News
I have shared links for a long time. What ever I share ends up mostly on Thej.IN aggregator. But its not easy to find interesting links of certain category. One such category is Chill Factor India which is full of bad things that are happening in India. Bad news has certain chilling effect and I find it important to track them. That doesnt mean I don't read or I am not interested in good news. But bad news kind of gives you an idea where we are moving as a society. I use pinboard to collect and comment on the links. Pinboard also has APIs to pull the data out of it and they are simple, fast and straight forward to use.
Using these APIs, I run something called NewStream. Its a stream of news by category. It flows one way. The latest is on the top. It gives you an idea of whats happening now. You can follow the link to read more or ignore them. Nothing special. I choose Chill Factor India as the first newstream as I have been logging very faith fully. Check it out.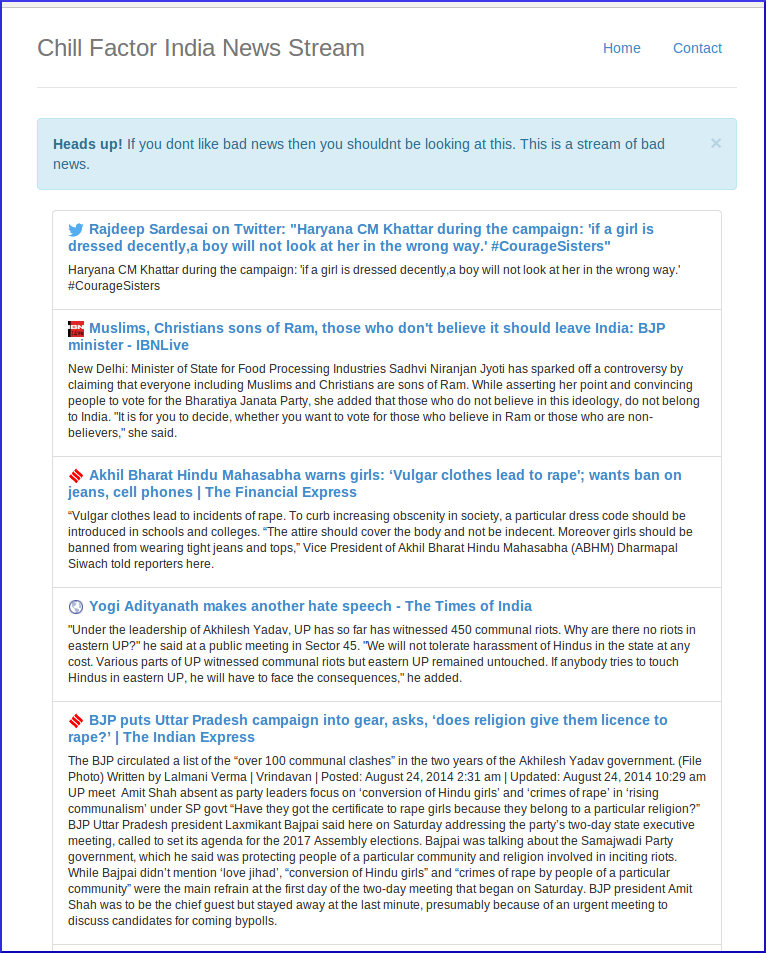 I am planning to add more features like sharing, bookmarking and social stats in coming days.