Daily Report 14 – Day Trip to Pangong Lake
Well it seems you can't do sightseeing in Leh using taxies from outside J&K. I had an yellow board self drive from Delhi. We werent in mood to fight with the mob and hence we took a taxi to Pangong Lake (Hence these kilometers are not counted).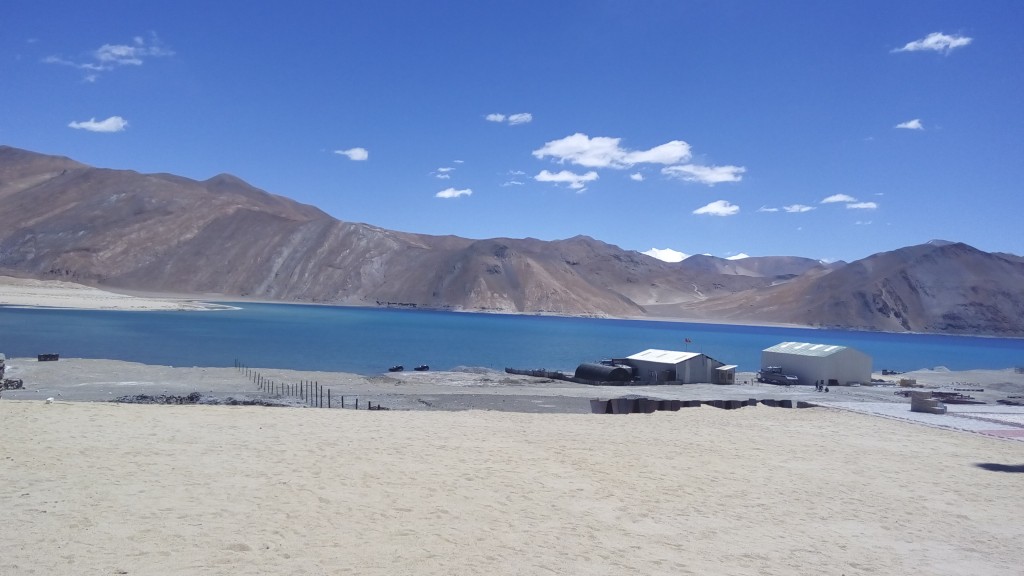 Pangong Lake is beautiful. Pictures here should prove that. Its worth the effort. Taking taxi also gave me time to rest.