Making Friends at 35
I just finished watching Young Sheldon. The episode that stayed with me the most is the one in which he tries to make friends by reading a book - How to Win Friends and Influence People. I have not read that book1. But I have tried to make new friends since 2010. This post is about that. Even though it's a short post it took me a long time to write. Have patience, don't get offended and be open to ideas. If you are my friend those are a must :)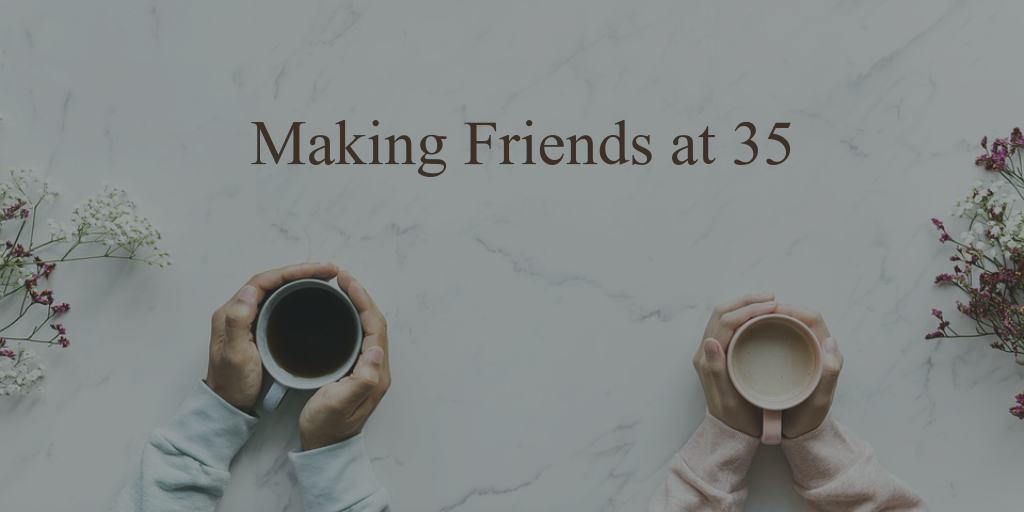 Why new friends?
I have quite a few friends. They come in all colors and shades. I am very happy and proud of having them in my life. I have made most of my friends at the age of 14, 18, 30, 33. After 33 there have been very few new ones and lost most old ones. NO, no one died. Most of them moved away from the country, some are unreachable, a few don't have time and a bunch have grown up to be very different from me that I don't see anything common.
So now you see I have lost many and gained a few. I am just 37 now. Imagine me being 50. At 50 I would have lost more and chances of making new friends would be slim if I don't know how. So I started thinking about it and working on it
Why is it difficult?
Because I don't meet many new people
Yes. I don't meet many new people any more. I don't work full-time anywhere. I don't have big teams. I attend very few events and rarely a tech event. So there you go, if you don't meet new people, you can't make new friends.
Because I am choosy and open at the same time
Yes. I am much more choosy now than when I was at school or college. I have no social pressure to be cool or be with cool people. I am much awkward and more unsocial now than what I was at 18. So I like and love to meet real people. People who are dreamers even while they are stuck in difficult situations, people who stand ground for what they believe, people who work hard, people who do stuff. Above all people who live simple and let others live. Those are my filtering conditions. I lose 99% of the newly met people there. That said I have also become more acceptable now than before. I do know we humans are just humans. We all are faulty.
On a side note, preamble of Indian constitution is a great filtering condition. If someone believes in democracy, justice, liberty, equality, secularism etc. She is a great friend to have.
Because it's tough to get rid of old friendships
It is. Even though we have grownup to be different and no longer have the same relationship. I still have a lot of respect for what we had. I have a responsibility (civility) to take part in their life, check on them etc. I think I owe them a lot for their past friendships. Friendships like any other relationships are a lot of work and mental space. So old ones take away the time from new ones.
Because I have a great partner
Because I have a great partner it opens very few opportunities to do things with new friends. Unless your partner likes your friend and his or her partner2 then its super difficult to do things together. Even if you all like each other, finding a common activity to do is super tough. You will have to look for a very small window of opportunity.
Any success?
All is not lost. I have made some new friends since I am 35. It's surprising that how many people whom I disliked3 earlier have grownup to be wonderful human beings. I have revived some really old ones with whom I could reconnect. So small success but it's an ongoing process. I will keep writing about it.