Nooelec NESDR SMArt + Diamond RH 795 Combo for SDR experiments
I asked my friend Sharada to get me this SDR better than what I had to continue my SDR/RF experiments. The one I currently had was regular SDR, which would get hot soon and then stop working. So I figured I had to get a decent SDR that can soak up the heat. Nooelec NESDR SMArt seemed to fit my budget. It's as tiny as the previous SDR and made up of metal. It's clean looking. I didn't buy the whole kit. I bought the SDR thinking I could use my existing antennas. But then It wouldn't connect to my Diamond RH 795.
I got a Diamond RH 795 at the HAM festival in Bangalore. It was more of an instant buy. I didn't think much. I thought it would be a great addition and hence I bought it. I will have to use it for a while to review it. I don't know what to expect out of it. On the feature set, it looks useful. It's a wideband telescopic antenna that can tune to 70MHz to 1000 Mhz. That seems to be the area that I will work on. I might have to make a separate antenna for the shortwave radio listening.
To bring together the NESDR and RH 795, I had to buy an SMA Male to BNC Female connector. Once It arrived. It was easy.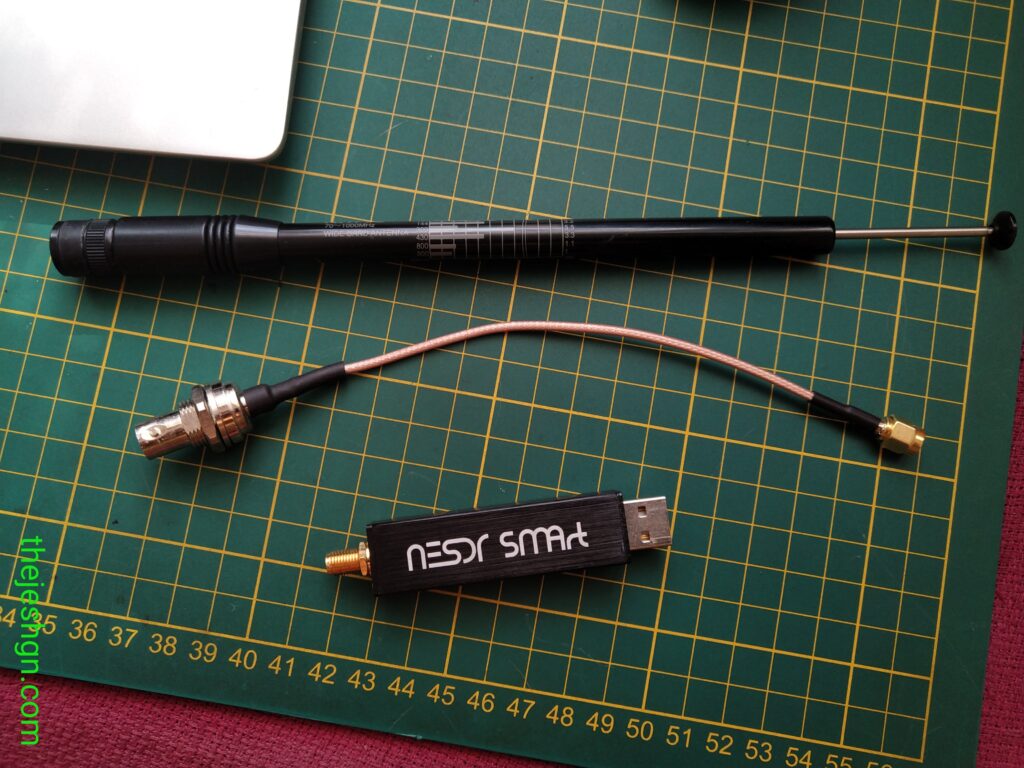 Gqrx
This time I started using Gqrx, which I found very friendly. I also tried CubicSDR but settled down on Gqrx. It's a simple UI and works well on my old machine. Both are open source.
As usual, I tried to listen to WFM commercial FM radio. It worked well. With the antenna trimmed to the correct length, the signal was strong, and I could listen to it very well. I use the bookmark feature to bookmark all the channels that I have tuned to. So I could use it as a logger. I probably will use a better logger next time.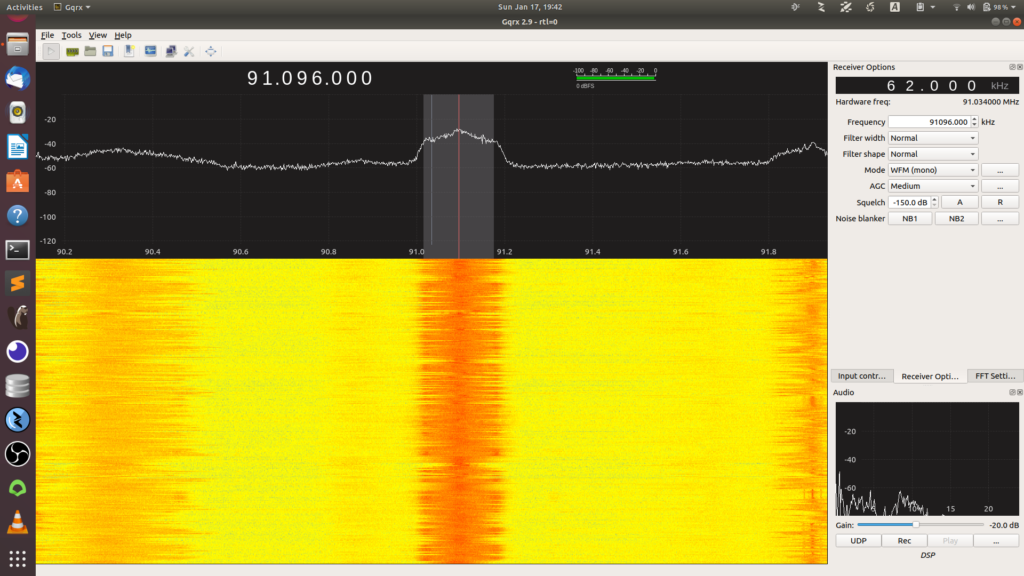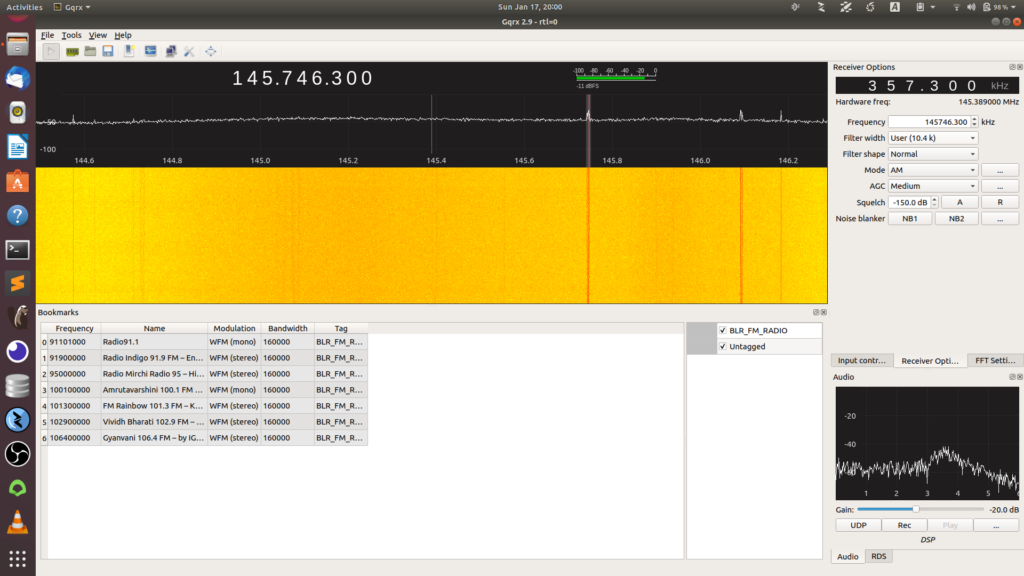 SDR still becomes hot but the metal body is good enough to radiate the heat and keep it under control. The antenna worked quite well as well.
My next step is to listen to Shortwave AM stations or HAM repeaters. I might even have to build an antenna for that purpose. I will keep you guys updated.