Of Denial and Data
As you would know, Aman , Kanika Sharma , Krushna and I, maintained a public database of reported deaths resulting from the lock-down. Our take on it is published on PEW now.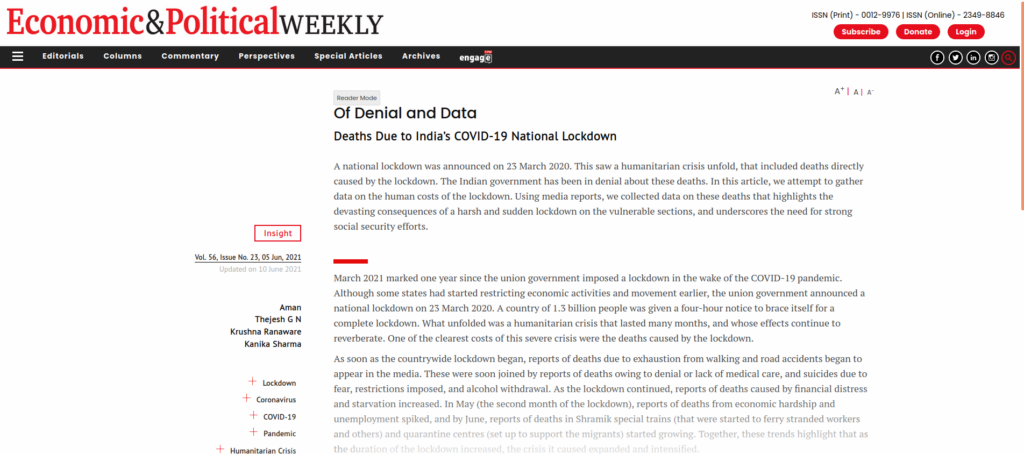 A national lockdown was announced on 23 March 2020. This saw a humanitarian crisis unfold, that included deaths directly caused by the lockdown. The Indian government has been in denial about these deaths. In this article, we attempt to gather data on the human costs of the lockdown. Using media reports, we collected data on these deaths that highlights the devasting consequences of a harsh and sudden lockdown on the vulnerable sections, and underscores the need for strong social security efforts.

Of Denial and Data
You can read it on EPW or freely on SocArXiv.
The data is available under CCBYSA. You view and download here.