Puppets' performance (Kathputli) at Udaipur
Rajastan is known for puppets' performance (Kathputli) accompanied by folk music. I was able to catch a glimpse of such a performance at Udaipur. Its usually performed on a small stage illuminated by incandescent bulbs. The performers are behind the screen (you can see their hand in the video). Puppets' performance is usually accompanied by live folk music but in this case it was recorded music. After the performance the guy came out to show us some tricks.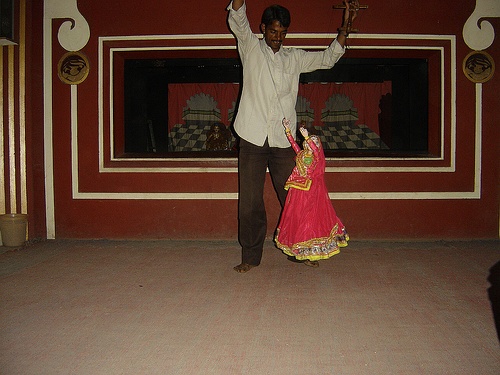 Below is the video of of such a performance.