Train through ghats, bridges, tunnels and waterfalls
I had heard about it as the train through ghats, bridges, tunnels and waterfalls. It was stopped due to gauge modification for several years. Recently they opened the track again but only for night train. When I got to know they have a day train *now* , it was on my list. But I didn't know it was going to happen so soon. Well it happened and I was super excited and was expecting a lot. I tried to sleeper class but couldn't get so settled for 3 tier AC. I knew its a waste, as I was planning to spend the whole day near the door. The train journey is about 10hrs. It starts at 8:40 am from Mangalore and reaches Yashwanthapur by 7pm. This whole ten hour journey is like toy train ride in Darjeeling.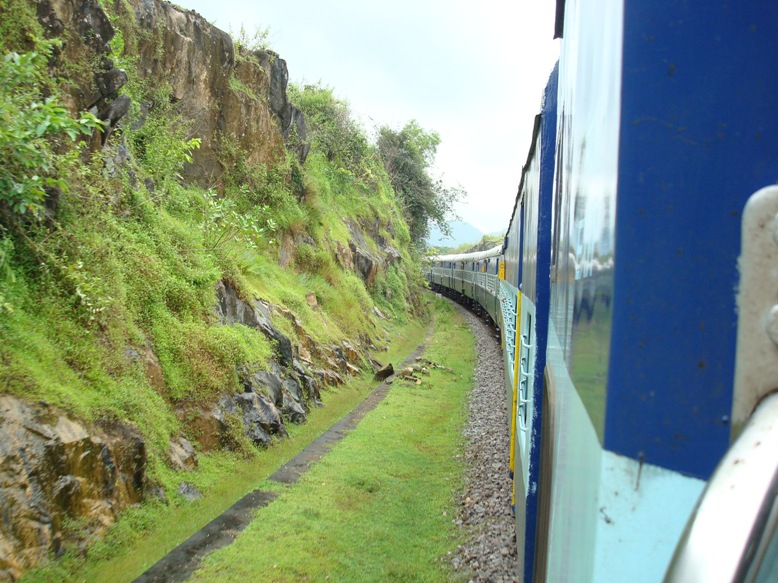 With in few minutes after the train left we were in green zone. You could see train passing through estates and crossing Nethravathi. According to me train was supposed to reach the Subhramanya road station by 10. I took the chair next to door so I wont miss anything. Train reached the Subhramanya almost on time and we had a break when they were adding an extra extra-large push engine at the back for ghats.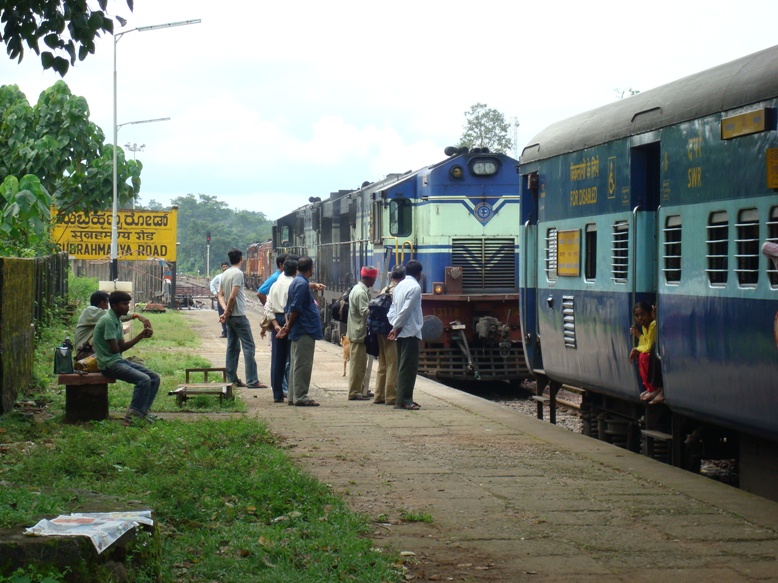 With in minutes after Subhramanya I started to notice, we are entering the thick jungle. The train was at 20kmph speed which is equivalent to any toy train. Everybody wanted a window seat or door. I had one of the best seats in the world.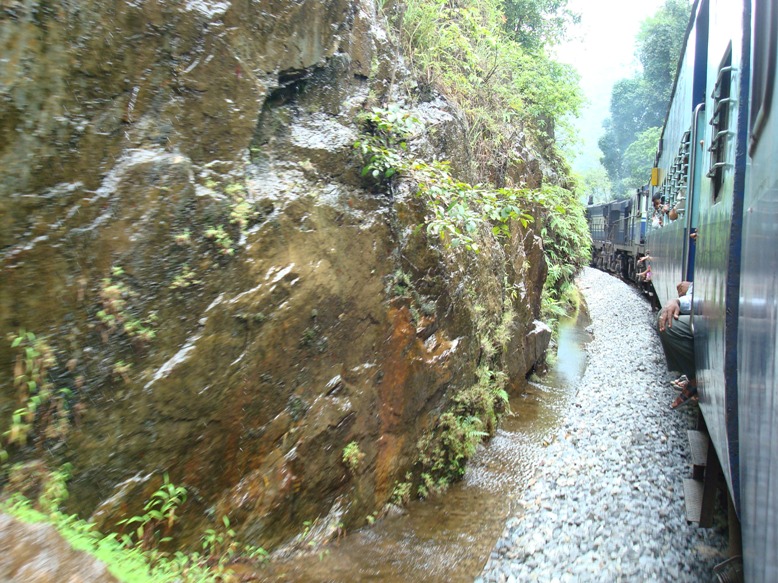 You could see train was passing through series of tunnels and bridges one after other. It was never ending.


Some bridges were scary too. I guess beauty and danger are always together.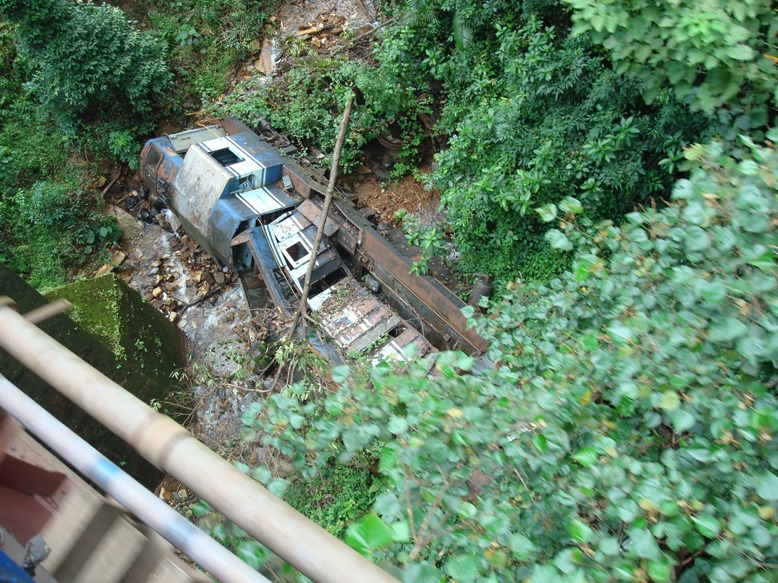 The whole stretch of 100kms from Subhramanya to Sakaleshpura was a sequence of jungle then bridge and then a tunnel. This repeated so many times.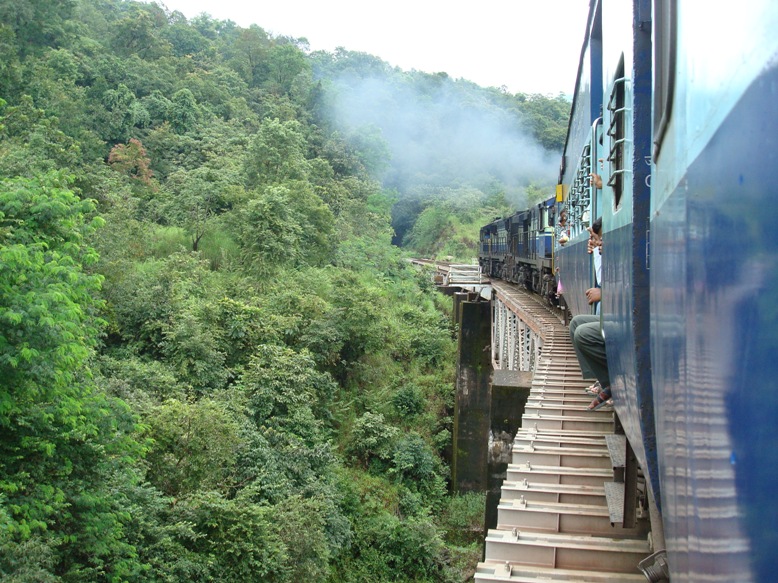 But yet it was so beautiful that you will never get tired of it.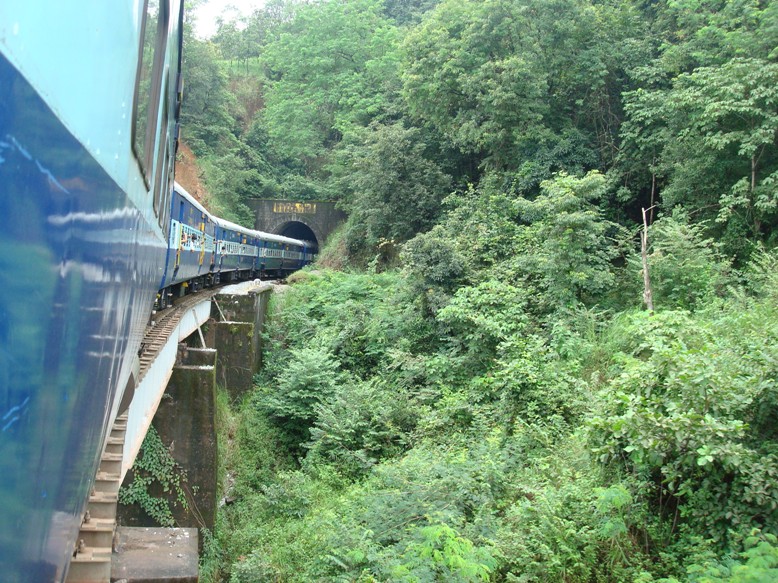 Yes of course there were waterfalls too. Some where so near that you could stretch your hand and reach them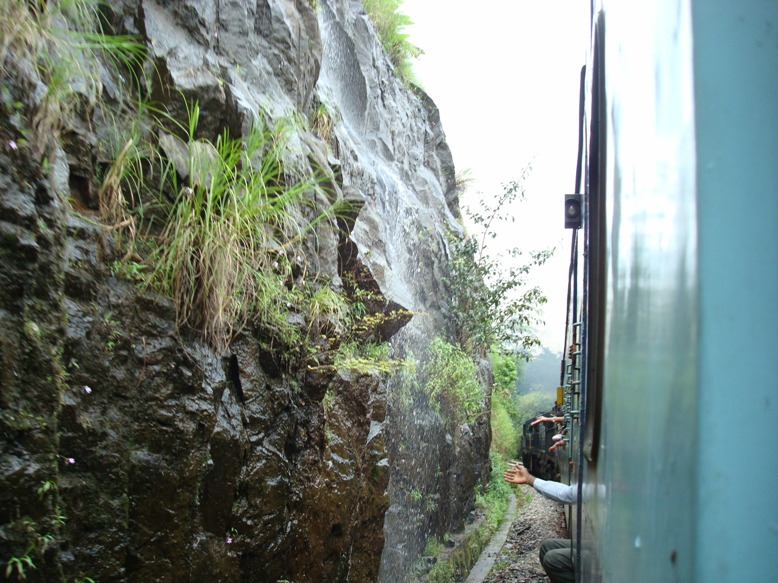 There were some big ones too. I missed shooting many, but caught this one at last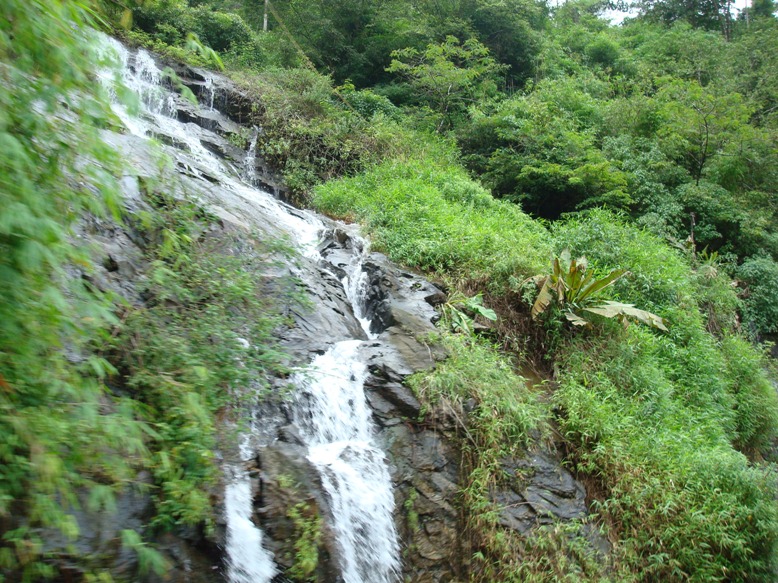 Until now I couldn't get the big picture as to where we were. Suddenly train entered this forest region. We were right in the Sahyadri valley.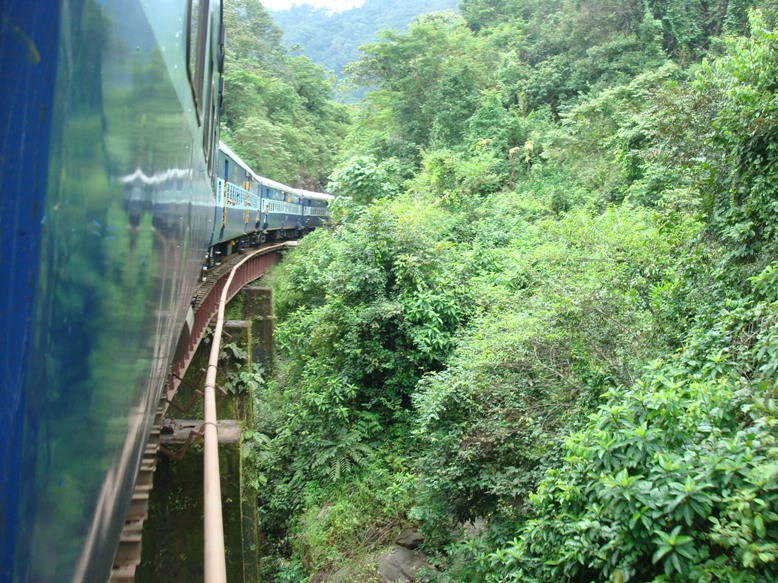 Next few minutes were breath taking, I could see whole of sahyadri passing by.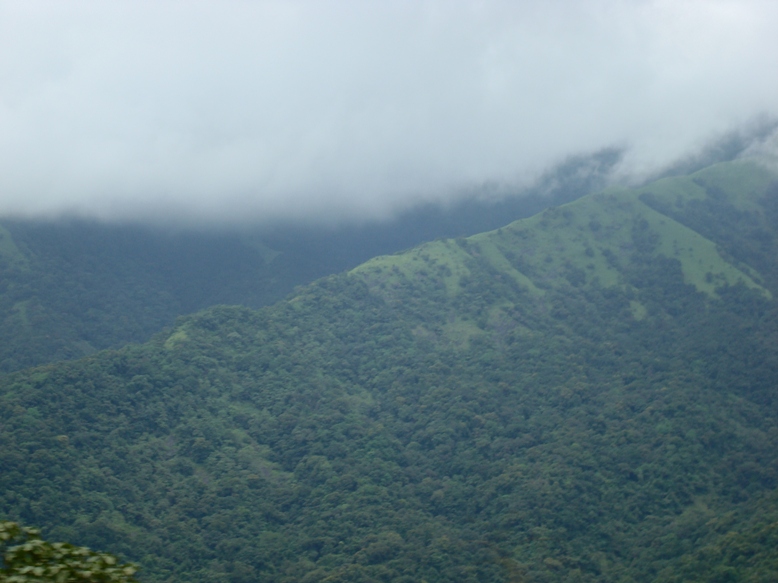 After few more bridges and tunnels (I couldn't keep the count) we reached Sakaleshpura. Almost end of green forest zone and we were again entering estates zone. It was around 2pm. It was 3 hours of amazing travel and It will probably take a week to completely soak in. A day well spent.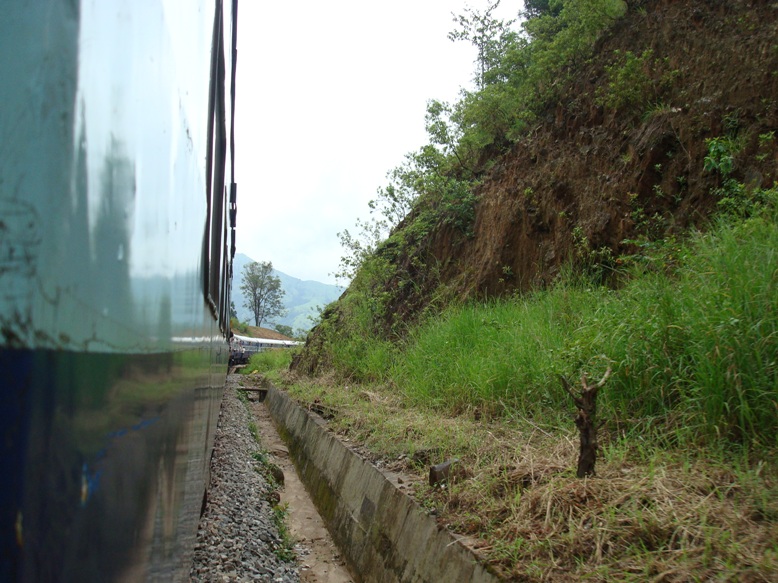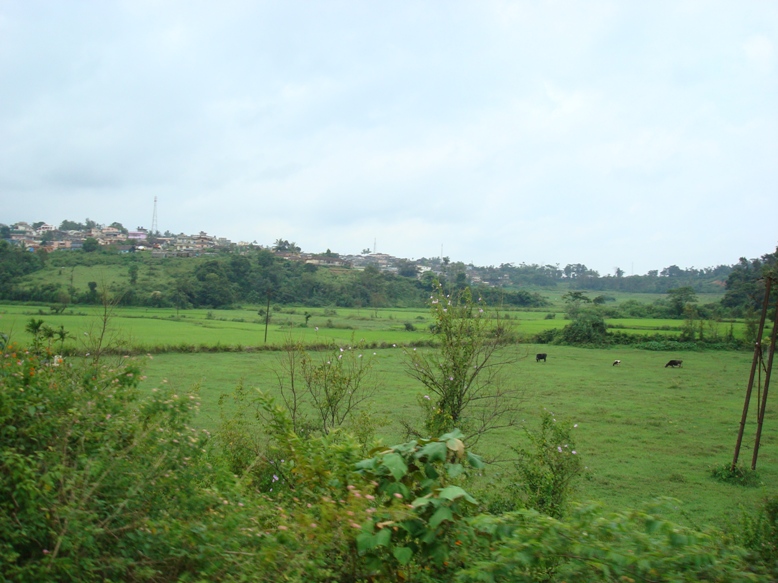 By around 7 we reached Yashwanthpur, to our regular traffic :) Its a must route for anybody who loves train journey and green. It is as good as Ooty or Darjeeling toy train ride. I recommend it. If you can trek on the same route then nothing like it. If you planning one ring me.
Train Names:
6516 MAQ YPR EXPRESS - Mangalore-Yashwanthpur(Bangalore) Express
6515 YPR MAQ EXPRESS - Yashwanthpur(Bangalore)-Mangalore Express
Both run thrice a week.