7 Years Of Blogging. What Next?
I have been here for 7 years now. Thanks to all my readers without whom it wouldn't have been possible. Initially there used to be separate blogs for my tech and non-tech posts. Then i migrated them to the same blog as they both were very much part of my life.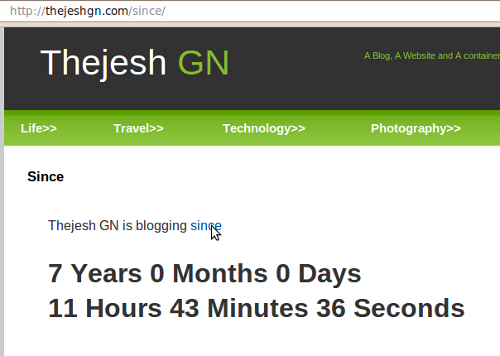 There are certain subjects that I always constrained myself from blogging. My views on Politics, Economics, History, People, Indian/Western culture, Love, Sex, Spirituality etc. I would like to explore more on them here in future. Of course my notes on tech, travel and life continues. Expect all your support and suggestions.
I was reading a few posts from the past. Even though I remain the same person over the years, I can see I have grown with this blog. Thanks to internet and people it introduces to your life. Hope to see you all for many more years here and hope to catch you in offline world. Coffee is on me.