First Open DataCamp is here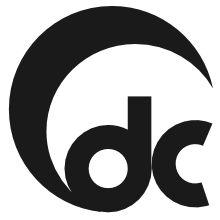 Open DataCamp is a one day unconference for people working with data from various sectors to come together and share their projects and ideas. The first one is scheduled on this March 24th, in Bangalore. Google has very graciously agreed to host us in their cafeteria. We are still working on the details of the sessions. I am sure there will be enough sessions for both technical and non-technical attendees. It will most probably be structured like a workshop in the morning half and like a barcamp in the second half. And hence the event page is still under construction. Thanks to VSR for the design. The site code and other things are in public domain, and are at bitbucket. Any help is welcome.
Yesterday, I sent my first invitation mail to datameet group.
We are writing to invite you to the 1st Open Data Camp in India on Saturday, March 24, 2012, at Bangalore.

This event is dedicated to all aspects of open data, from working with data, to getting it, and of course how to use it to create impact. This event is being organized by DataMeet, an online group of data enthusiast who hope to use data to create an impact in the lives of people living and working in India.

This Open Data Camp would bring together all the main development sector actors working with/on open data. Some of them include Nonprofit Organizations like India Water Portal, Akshara Foundation, Accountability Initiative, Azim Premji University and PRS Legislative;
Also, the Indian Government, has just passed the National Data Sharing and Accessibility Policy - essentially the Open Data Policy for India. The policy itself is rotten and nothing to do with 'open' and 'sharing'; but considering that before this policy all data in India was part of the 'Official Secrets Act', this is no small gain.

Policy and Advocacy Groups like Centre for Internet and Society, Tactical Tech Collective, and of course the Government of India;

and, the broader interest group that include Technologists, and Technology Companies (from Google and Gramener), designers and Design Schools, Journalists and Media Groups.

I hope you can attend the event. Registration is compulsory to attend the event. Please register at doattend.com

You can find more about the event @ http://odc.datameet.org -- it's still under progress. I will keep updating it.

If you have any questions feel free to contact me at any time.

Thanks,
Thej, Nisha and Team.
Please do register.