Personal Notes from Open DataCamp Bangalore
When we planned for the Open DataCamp, we never expected to attract such a big gathering of interesting people. The venue we picked could accommodate hundred participants. We didn't expect more that on a long weekend in any way.
But on the last day we had around 200 participants on the list. I was hoping for the worst :) I woke up at six and was at Google by eight. Mostly because I couldn't sleep.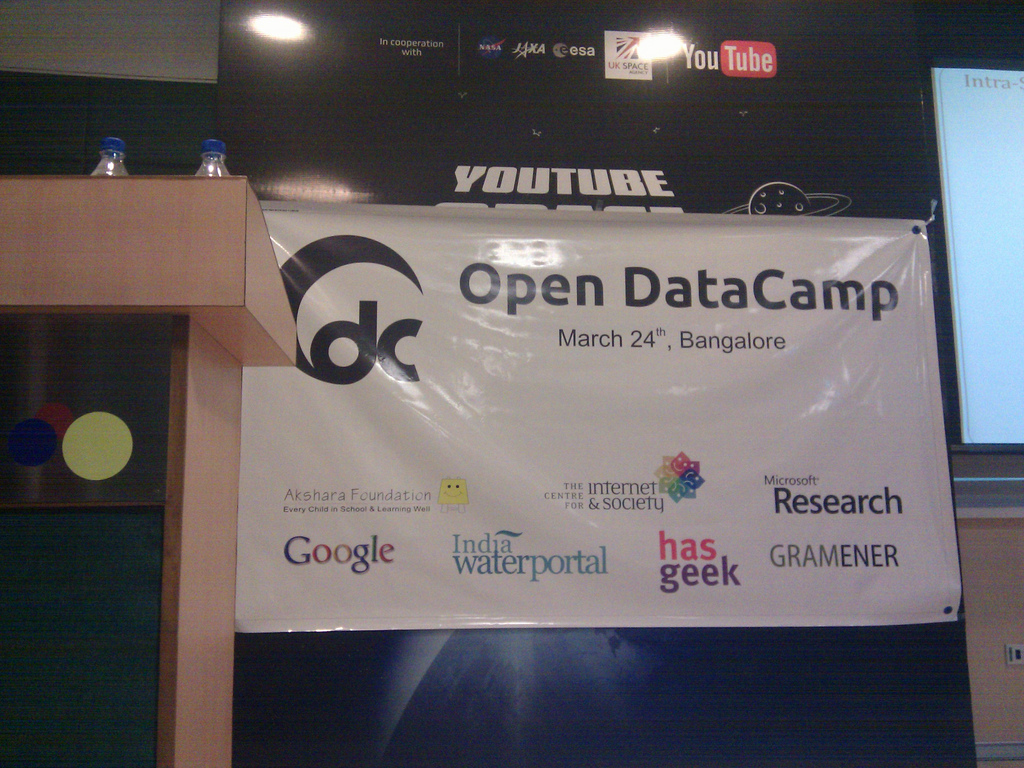 As usual we started with arranging tables and setting up the projector. I haven't seen one conference where projectors weren't a PITA. It took more time than I expected. Surprisingly enough my Ubuntu was the most easiest to work with projector and next best was Mac.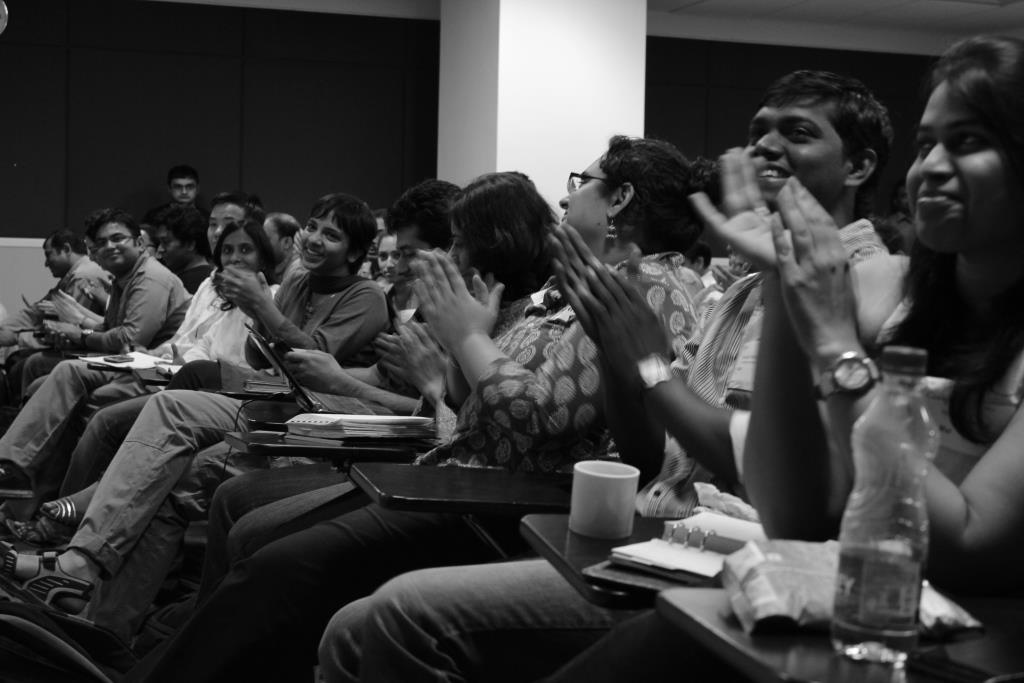 By 9.45 we had more people than I expected. Main hall was full and people were standing. We had around 140+ participants already. They were very comfortable in having conversations in corridor or making a place for themselves to sit. Thats the best thing that could happen to us. So the number didn't worry me after that.
We started at sharp 10 am with me introducing to the concept of BarCamp and the day, followed by panel discussion.

From then on it was a smooth ride. I didn't have to do other than time management.
I liked all the morning session talks. I could not attend most of the noon sessions. Among the ones I attended Anand's talk on Pictures through Numbers

and Shekhar's Open Data & Free Maps are my favorites.

I spend most of my afternoon either tweeting or scheduling or in conversations.I couldn't do my session, may be next datacamp.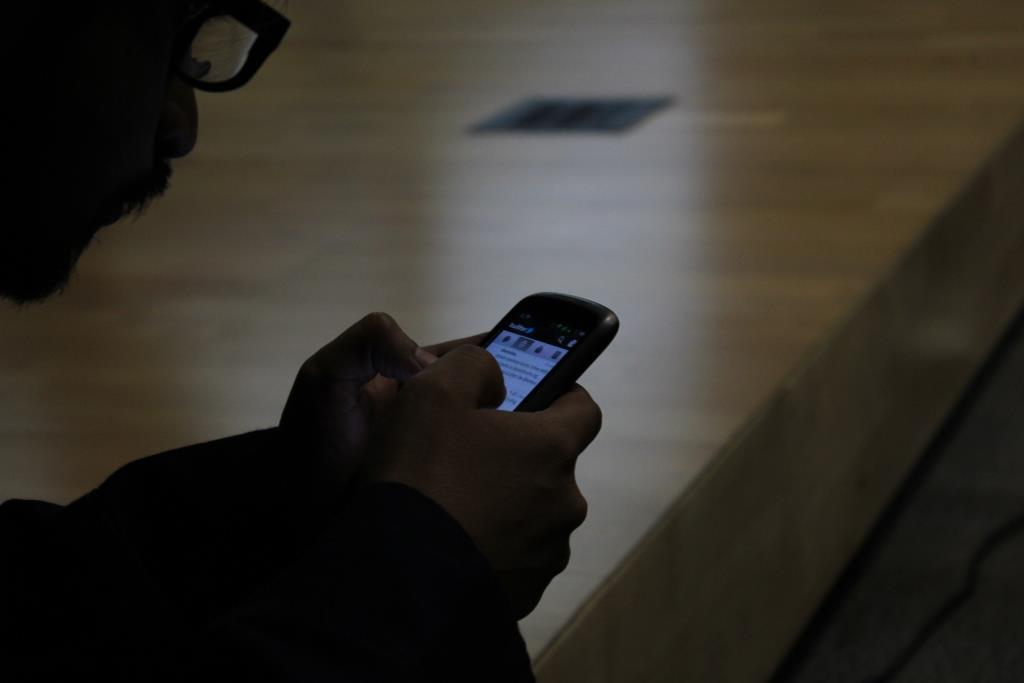 This camp was marginally different from the regular Barcamps. Morning sessions were done in a single hall. And it was curated to keep the audience interested. After noon sessions were in three halls + corridor. This time due to lack of time I had to do the curation of talks all by myself. But I would settle for standard barcamp way next time. Never the less most participants liked my curation. So I am happy.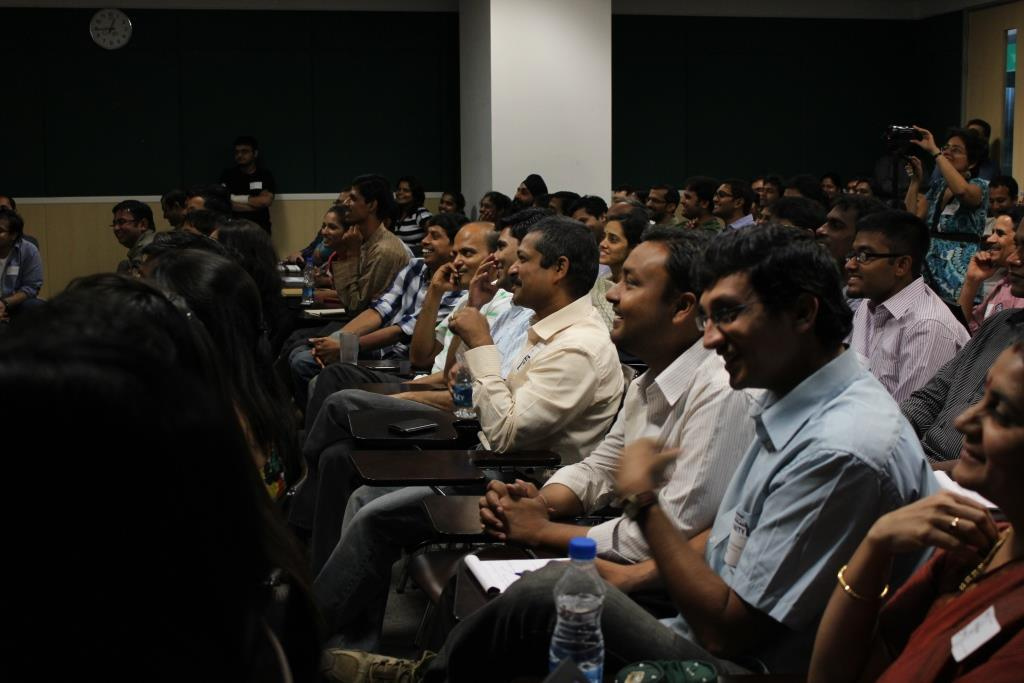 By six we were done. But the conversation in the corridor and bar continued till eight. I reached home by 10 dead tired. A day well spent.
A big thanks to my co-organizer Nisha and all the volunteers from DataMeet. It would not have been possible without them. Thanks to Meera for all the pictures. They are on Flickr. All videos were shot and edited by our friends at HasGeek. And at last thanks to all the sponsors (Google, MSR, IWP, Gramener, Akshara, CIS and HasGeek) for working with us and trusting us. Now I am waiting for the next DataCamp.