SmartTab – Why a cheap android tab?
I bought a new Karbonn SmartTab2. It was roughly INR 7K ($140). Many of my friends were surprised that I bought a cheap tablet (especially because I have plans of upgrading my Nexus One by year end). I have been exploring cheap tablets for a while and I settled down for SmartTab at last for a couple of reasons.
It's sturdy, portable and affordable.
It has all the connectivity I wanted—USB (can connect to USB modem, hard disk etc), Bluetooth, MicroSD, HDMI out, WiFi and front camera. GSM was not required as I have a phone which is capable of getting onto cellular network and also tethering.
Enough power—1GHz and 512 MB RAM.
Decent OS, ice cream sandwich
Apps that matter like 3G app which can connect to Internet using my USB modem.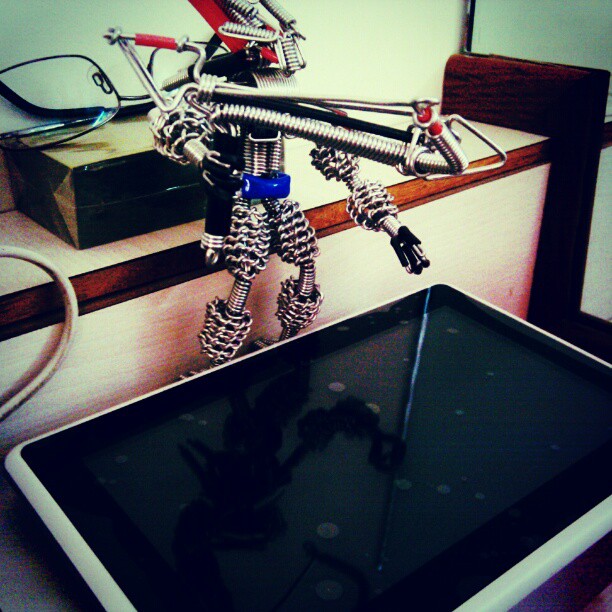 I have plans for some hardware hacks which need cheap, accessible (ports) and decent computer to use. I think Android as an OS suits the deal and hence SmartTab is a perfect fit.
I will probably use Processing + Android (Amarino) + Arduino + bebox for my hacks. Any suggestions are welcome.
As of now I am just watching movies, reading books ad taking Internet offline. I must say I am very impressed with it and I might buy one for my parents.