My DNA is out..so what?
Well, At last I took that step a few days back. My raw genome data is out on internet. You can use it for educational, research and related stuff. Of course you can't use it for insurance, commercial and cloning purposes. On a second thought go ahead and clone me if you can. But you need to pay hourly for each of my clone's lifetime :) On a serious note go ahead and clone the repository on github and use it.

git clone https://github.com/thejeshgn/dna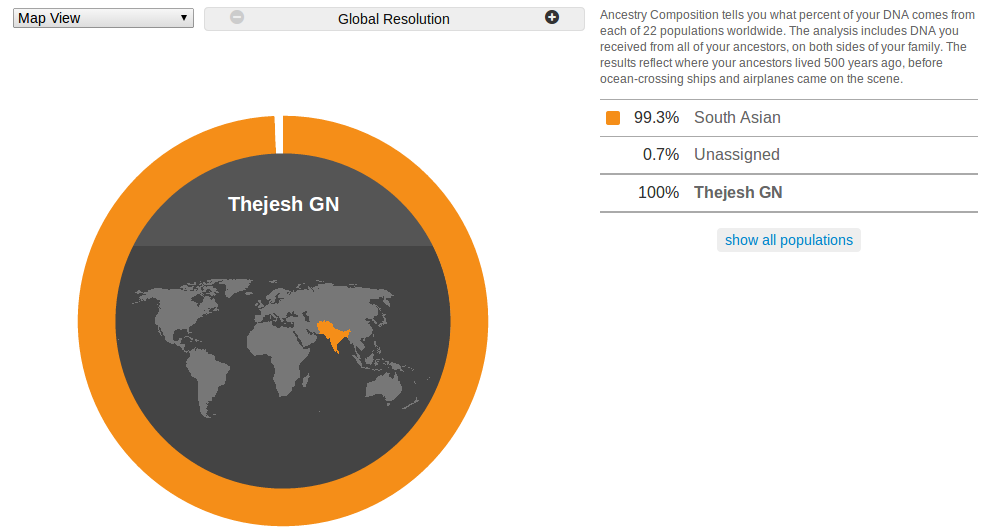 You can verify the repo against my GPG keys 0xBFFC8DD3C06DD6B0.
If you don't know what git is, then download the zip files from here. It contains all the required data.
The same data is also available on openSNP.
Background
I wanted to get my DNA test done long time back. It was very expensive. I think it was roughly $499. Recently 23andme got their rates down to $99. But then they wouldn't ship to India. So I had to depend on my friends to get the kit for me. Hence it took more time than I expected.
Considering opening up
Anybody who knows me, knows that I am all for Open Data, Source and Research. As a developer I know how important it is to have access to raw data. That requirement is huge if I am a researcher. So it wasn't very difficult to decide. But then opening the genome data not only affects me but my present and future family too. So it took me more time. But ultimately there were more positives than negatives. And hence it is out.
What next?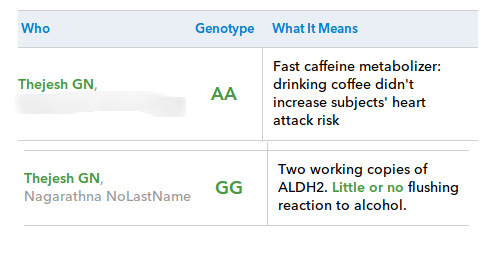 Some analysis, some visualization and fun. There will be more fun if in case my parents go open too (only after their results come of-course).