BMTC Bus Stop Accessibility – Part 2
One of the biggest criticism of my previous post about BMTC Bus Stop Accessibility study was that the data was old. I set out to fix that. BMTC now has fairly well defined website and hence I scraped their data with ease. Now we have the recent data (Feb/2014) as per BMTC website available on OpenBangalore. Equipped with 2200+ locations of bus stops I repeated the same exercise.
Here are some pictures from 500 Meters.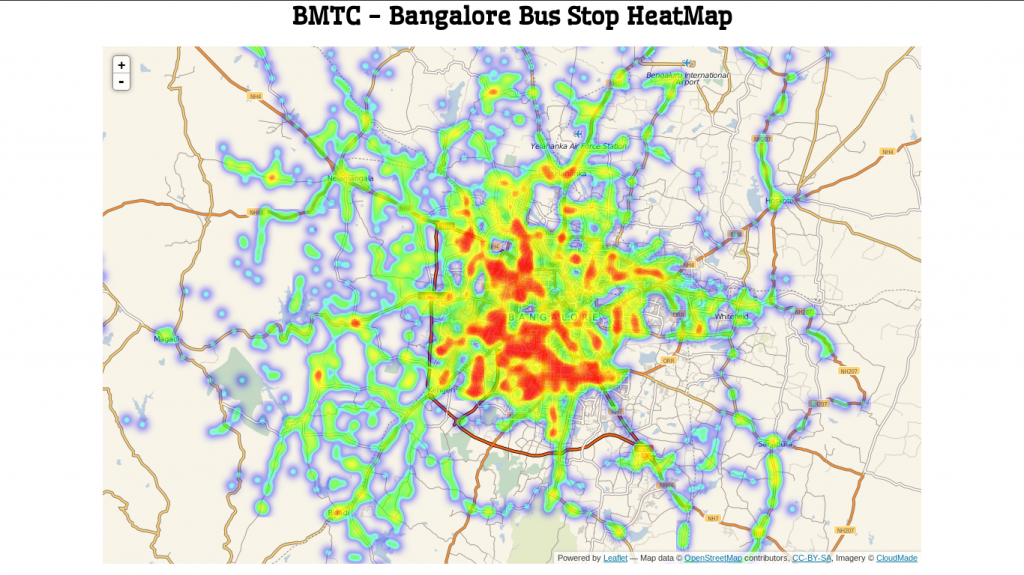 Looks like most Bangalore is well covered. Reach of BMTC is quite good. Next three images show zoomed in maps. It looks like central, south, west of Bangalore is well covered.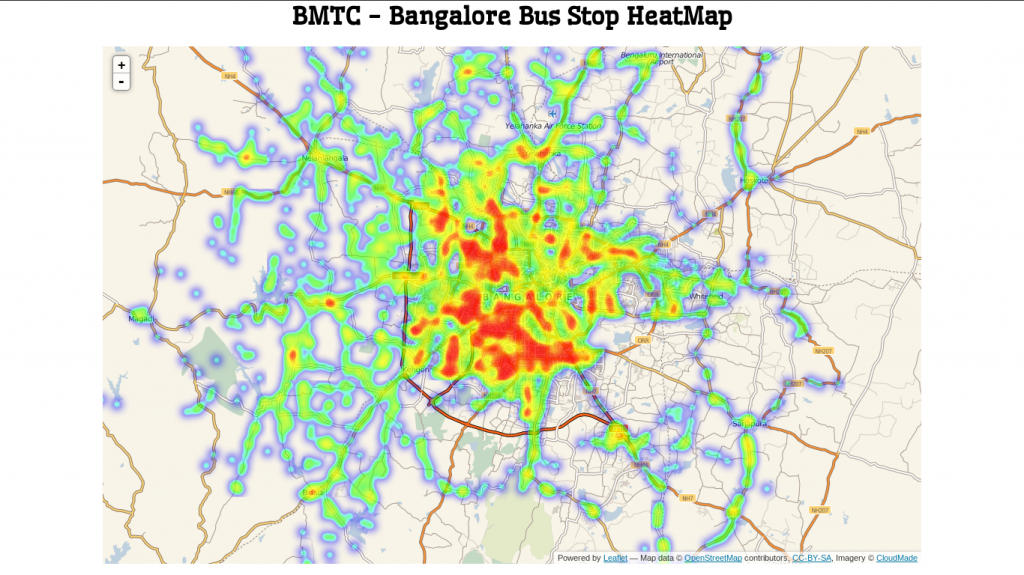 It kind of shows the south-east of Bangalore (Sarjapur road side is not well connected). I really want to double check that point.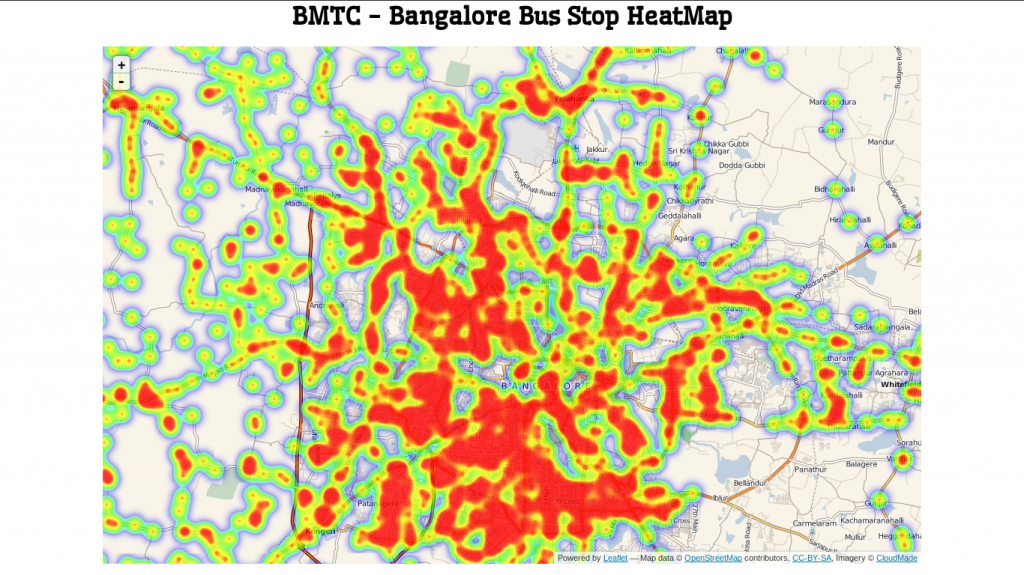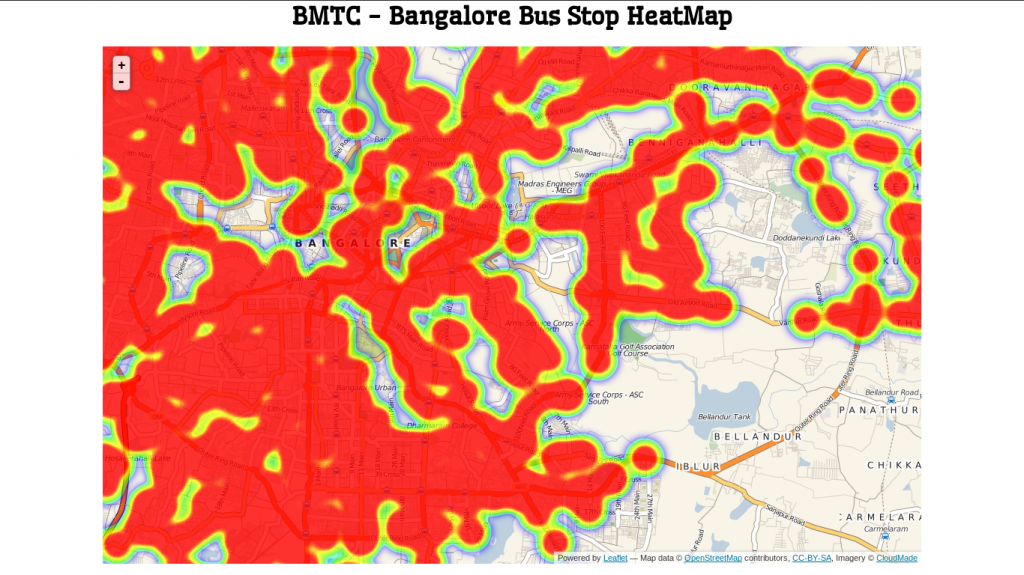 Lets reduce it to 250. That's the distance I would like to walk to catch a bus.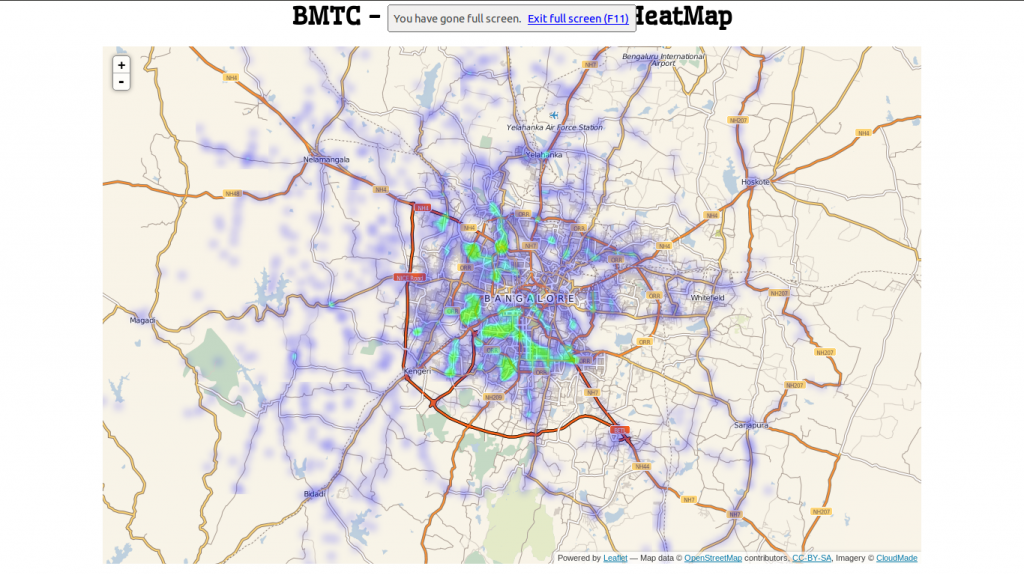 At high level it doesn't look very impressive. But as you zoom in it looks like most area is covered quite uniformly.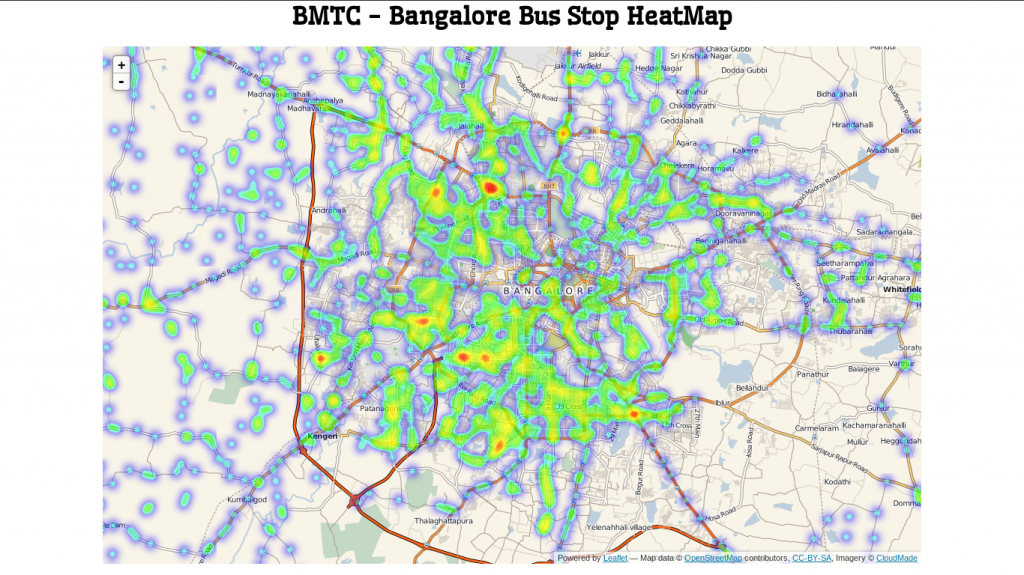 Some more of zooming in, it shows that the bus stops are quite reachable. There are a very few spots left out. I can walk. Though I would like BMTC to cover those spots between the buffer zones. Mini buses?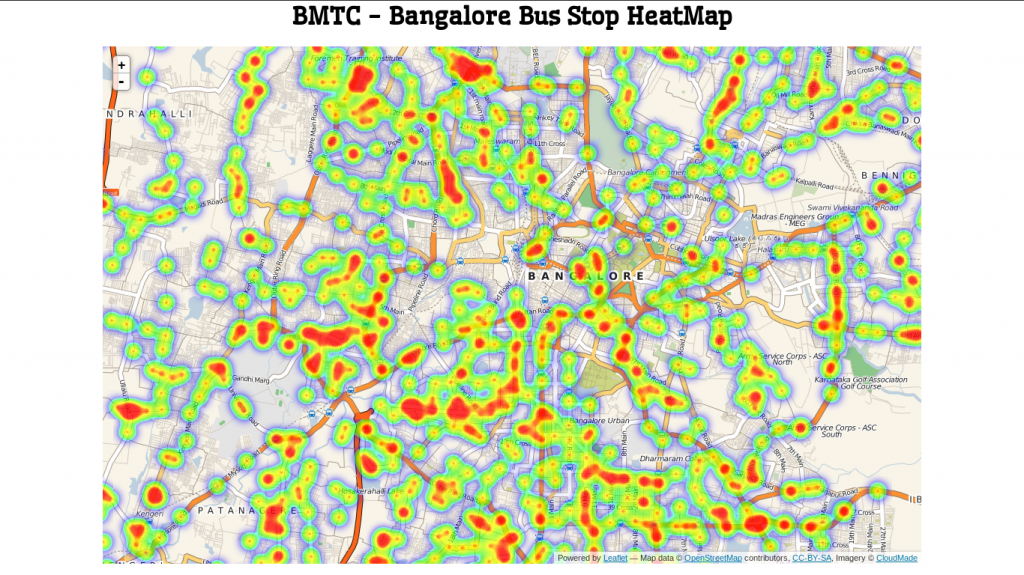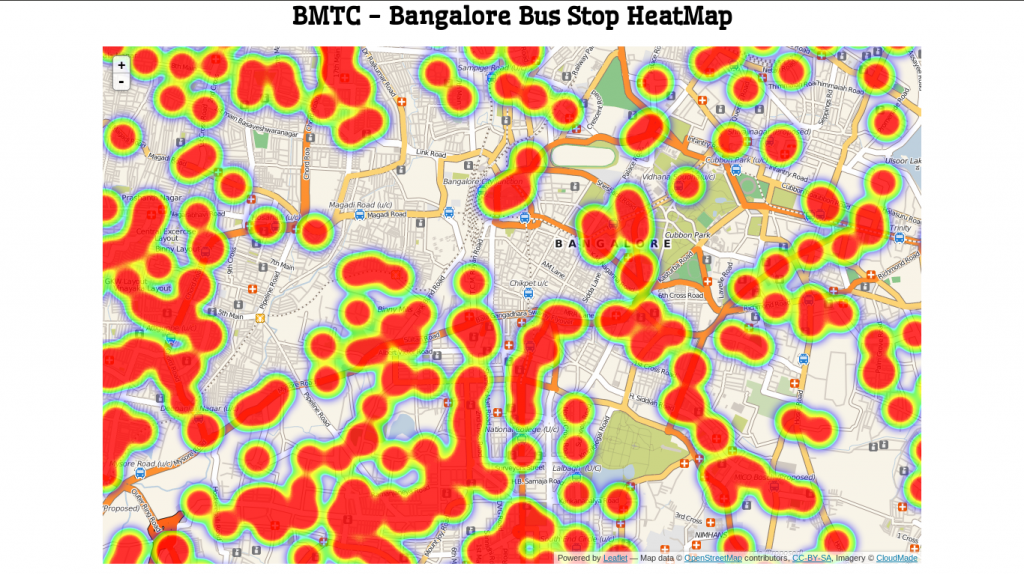 But here again the Sarjapur Road and parts of Hosur Road seems to have less accessibility. I need to check about Sarjapur Road but on Hosur road the data is correct (I live there) and hence I sure. Except for electronics city which is a hub, accessibility to BMTC is low.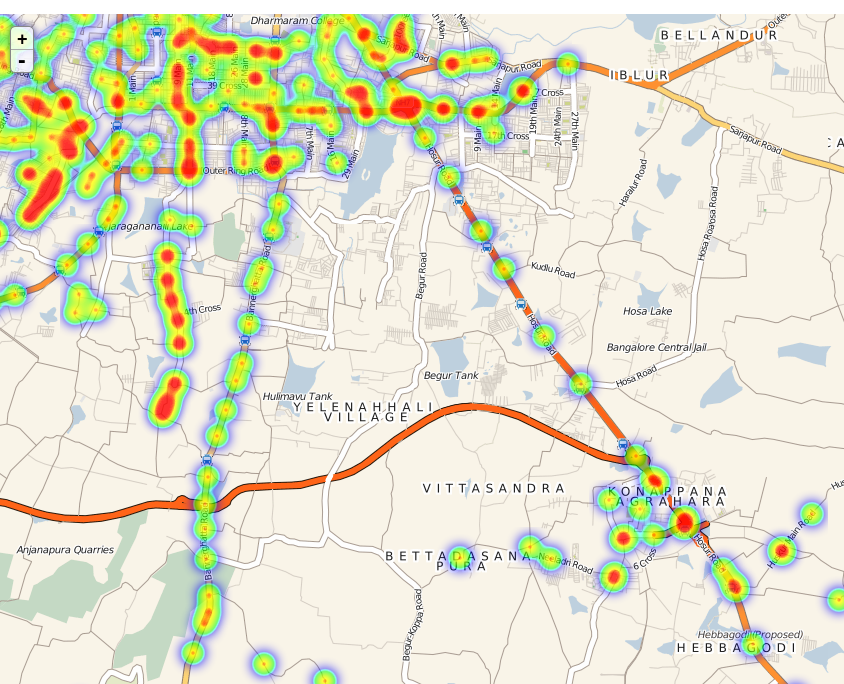 Next I will love to do traffic density on roads due to bus traffic. Also the roads/timings that I need to avoid due to BMTC traffic. According to me they cause the major traffic blocks. Would love to hear your comments though.