Day 5: Hiking in Seoraksan National Park
We planned to get up early and start the hiking by 7 at least, mostly to avoid crowd. But we were very tired, woke up only by 930 and by the time we left Honeymoon Rooms it was 1030. We had a quick ramen for breakfast and left the luggage at the hotel counter to catch a local bus to the national park. It's about 10 mins bus ride from our motel.
Entry to National park is 3000 Won per person. We planned to hike Seoraksan Towangseongpokpo. Which is not a very tough trail but not the easiest either.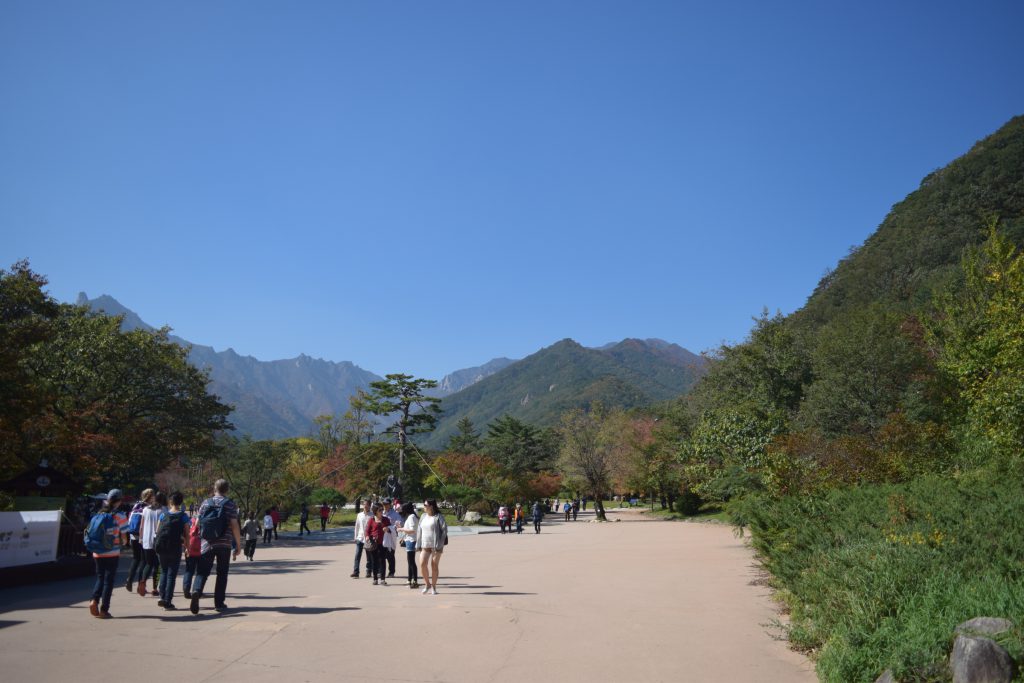 The trail is well laid and for most part is quite easy. The second part is just climb. It's about 400 meters of just climbing. So be ready for it. If you have knee issues then probably you can stop at the first point (Biyong Falls).
The autumn/fall colours are just beautiful and its worth the walk. The total walk is about 5KM. With all the stops and photography it can take up to five hours.
After the hike we wanted to catch the rope way but it was closed and hence we had our late lunch cum dinner. I had my favourite Ramen with some good kloud beer.
We then got back to Sokcho city to a hostel. The plan was to catch the first bus available from Sokcho to Gyeongju. So we thought hostel next to bus terminal would be great. Mr. Egg's guesthouse was a great choice. So we stayed there that night hoping to wake up early to catch the first bus.