ProjectOnHerOwn Story booths in Cubbon Park
When we started ProjectOnHerOwn, our intention was to reach as many people as possible. We knew we couldn't just do online events. We needed offline (IRL) events. We had multiple options but we choose Cubbon Park because it was convenient, easy to get permission1 and people are friendly and approachable. That last point is important as most of us2 didn't have any experience in doing such a public event.
It also seemed fun to have phone booths in a park, that will tell you stories. I don't remember anyone else doing it and so, I was expecting people to find it interesting.
We used a window prop from KathaSiyah!. I attached a phone to it. It's a GSM phone that looks like landline phone. Its a convenient phone with great battery life and speaker phone. The prop, poster, landline phone attracted the walkers but not many approached us.
Until we approached them. Initially we were hesitant to ask too. I think none of us had any experience in how to approach people in public space. But then we started asking people "Would you like to listen to a story". Once asked, most were more than happy to try it out. Some were generous to leave stories on the phone. Soon we were getting listeners.
All kinds of people started approaching us. Men, women, young and old. Sometime we used our own mobile phones to connect to the line so more people could listen.
In the second and third week we also shifted to a different place. Where on a Sunday more people gather. This helped us to reach to more people. By this time we were also experts in approaching strangers. We knew what to say and what to ask. This helped us. This gathered more people which in turn got us more people.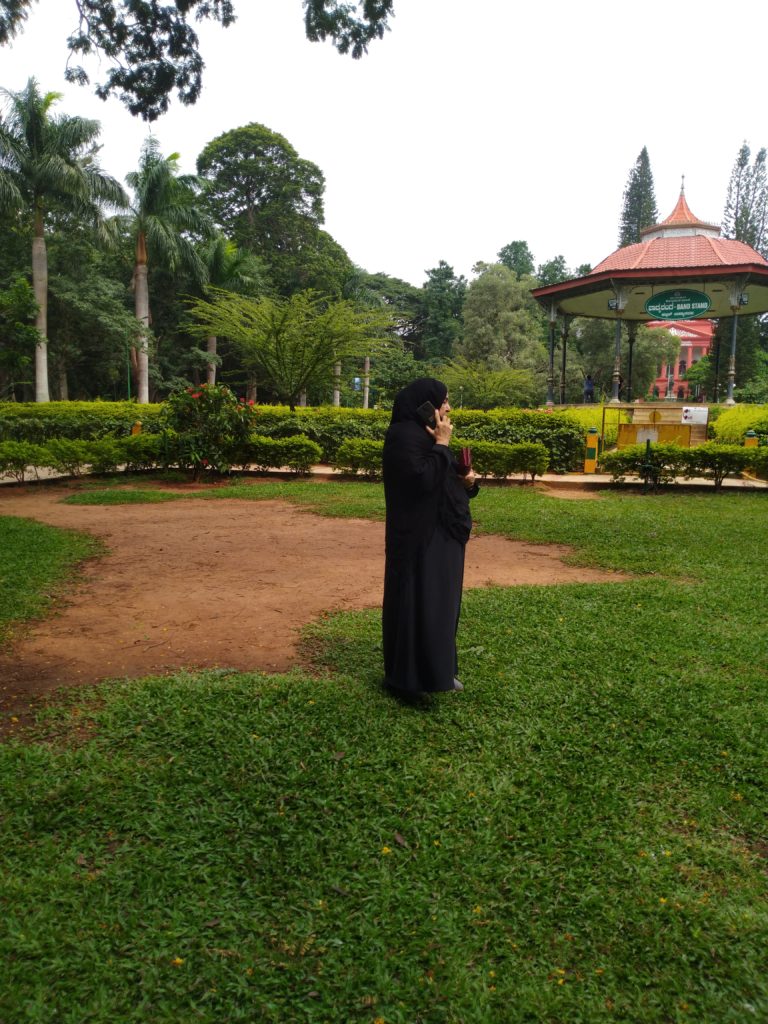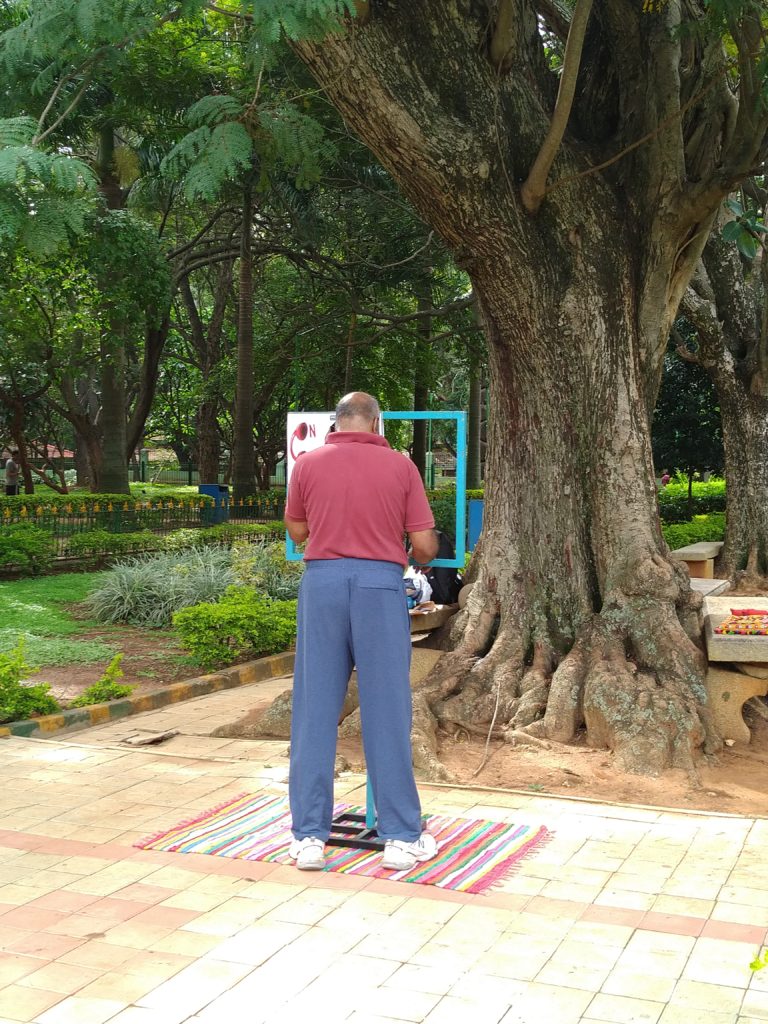 In some cases we took the phone to people. In other cases it involved long conversations about the project, the purpose of it and future of it etc In every case people were pleasant and friendly.
In sometime things started to happen, Quite a few people gathered to listen to the stories. It looked like we were having a party. By fourth event we were getting hundreds of calls a day. And most listeners took their time to listen to the whole story and respond.
All in all, it was a great experiment, worked quite well for the project. And I am waiting to take another project to Cubbon park or do more rounds of ProjectOnHerOwn.