India – UDISE Educational Districts and Blocks
UDISE+ has the most detailed datasets about all aspects of the elementary education system in India. It collects data from 15 Lakh+ schools from across India. It also has aggregated data at Educational Blocks and Educational districts. This post is about these educational blocks and districts.
Unified District Information System for Education (UDISE) initiated in 2012-13 integrating DISE for elementary and secondary education is one of the largest Management Information Systems on School Education covering more than 1.5 million schools, 9.4 million teachers and almost 250 million children.

UDISE+ is an updated and improved version of UDISE. The entire system is now online and has been collecting data in real-time since 2018-19.

UDISE+
UDISE has data at the state/UT level, districts, and blocks. Their state code matches the Local government state code. I think they share the same boundary. In the case of UDISE districts (Educational districts), most of them match administrative districts' names. But there are some differences, Like for example.
BELAGAVI was bifurcated into BELAGAVI and BELAGAVI CHIKKODI

BELAGAVI CHIKKODI is not an admin district
I believe UDISE(BELAGAVI and BELAGAVI CHIKKODI) == admin(BELAGAVI)

UTTARA KANNADA was bifurcated into UTTARA KANNADA and UTTARA KANNADA SIRSI
TUMAKURU into TUMAKURU and TUMAKURU MADHUGIRI
SILIGURI is an educational district but not an administrative district. In terms of administration, it has areas from two admin districts.
These are some of the examples of differences that I have come across. There could be more. Also, the boundaries of these educational districts don't match the administrative or revenue district boundaries. They also differ in numbers. So it's essential to consider them as entirely different entities. Each educational district has blocks, and they are also different from regular blocks.
So when using aggregated UDISE district or block-level data, it's impossible to match them to the revenue districts or blocks. Moreover, since I have not been able to find the UDISE district and block-level boundary maps, it's challenging to conclude how different they are.
The only way to compare is at the state level or school level. At the school level, you can map the school to a Revenue Taluk/Block. Then you can group them at the regular district or block level and compare the data with other datasets. I know that KLP (Karnataka Learning Program) has mapped all the schools in Karnataka. So it should be possible to get the reports at the district level or assembly constituency level for any comparison.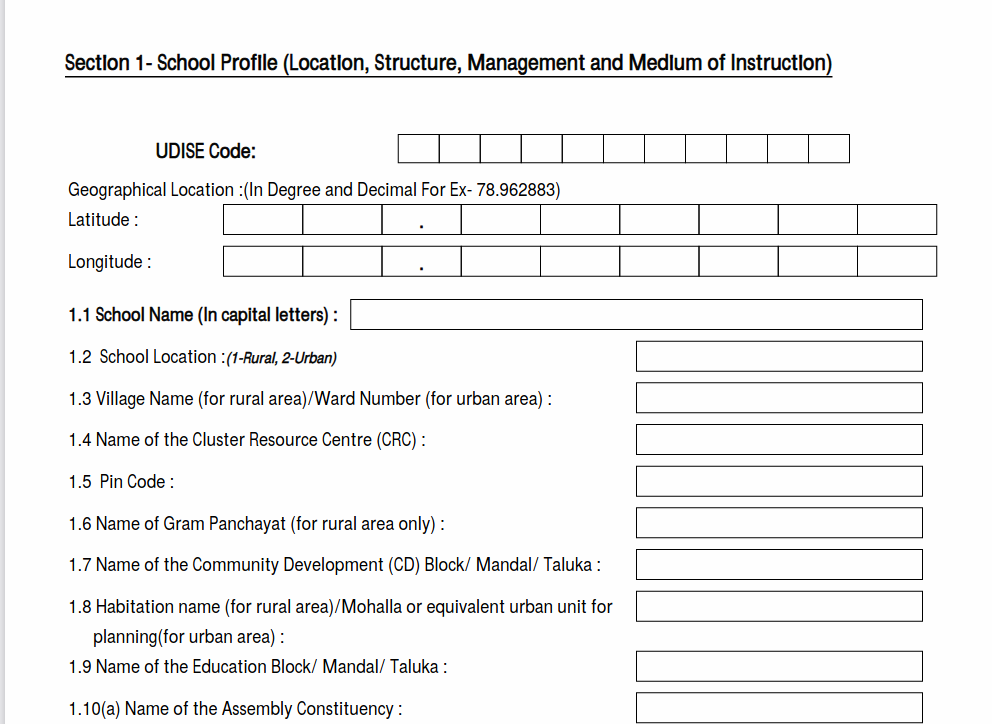 I know that UDISE collects GPS coordinates of the school, and each school has a unique UDISE code. I understand that these schools should be present at SchoolGIS (presently down). My next step would be to get these school coordinates and codes. That will help us to the aggregation at any level.
In the meantime, If you are looking for a list of UDISE districts or UDISE Blocks. You can get them from this Github project as SQLIte, or browse/download them online at UDISE districts and UDISE Blocks.