Nagarathna Memorial Grant – 2022 Open for Applications
It's that time of the year again. It seems like the 2021 announcement was like yesterday. That's mostly because it took a long time for us to decide 2021 grantees. Hopefully, 2022 will be better, and we will stick to the timelines. 2022 will be our fifth year. I can't believe it's already been that long.
Over the years, we1 have supported many grantees. Last year was our most significant. Thanks to Gangadhar, we were able to support four teams. Check the project page for details. At some point when the COVID is over, I want to meet all of them for a coffee and have a casual chat. They are all such an inspiration for me.
2022 grant application is open. The application is a simple google form. I noticed many people arrived at the grant page from one of the grantee project pages. So I had requested the grantees to link or mention in some way to the grant page, which they all obliged. Thank you. This is not a rule. But just a way for us to build a small community around NMG. I had plans to revamp the NMG page, and I have not. May be in 2022 I will be able to do that. Otherwise, the grant remains the same.
Nagarathna Memorial Grant is a no strings attached grant of one lakh rupees (~$1400). It's a micro-grant targeted at everyone. The reason for grant could be anything as long it's meaningful to you and the people around you. Though I prefer free and open source or creative commons projects. It's not a must.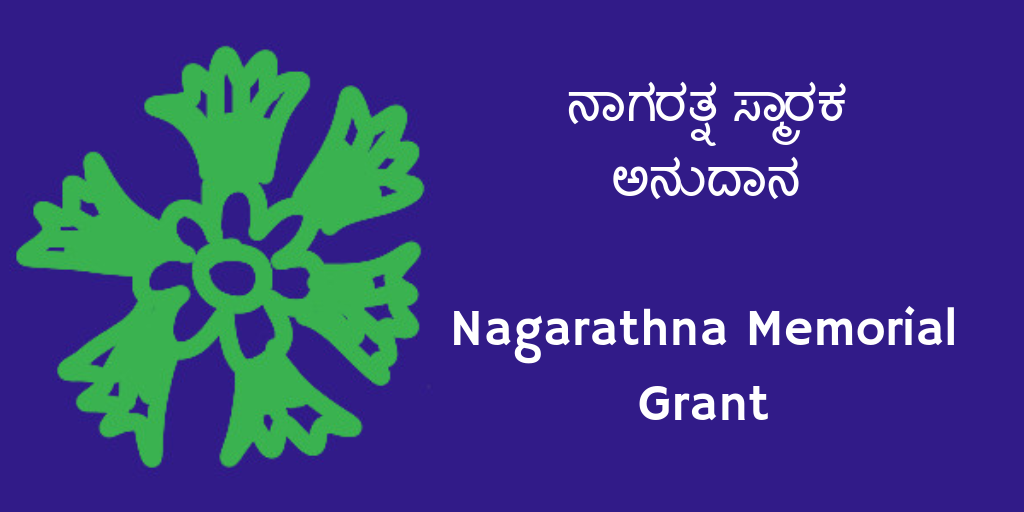 Please remember the important dates, and the application is a very simple google form.
Jan 14, 2022 – Application process opens
Mar 14 April 30, 2022 – Application process closes
April 14 June 30, 2022 – Announcement
There is also an announcement-only email list which you can join by sending an email to nmg-announce+subscribe@thejeshgn.com. It's the best way to get updates.
Remember, nothing is out of scope. Apply, Share.
Note: Like last year Gangadhar Sulkunte is pitching in with 1 Lakh additional funds in the name of his parents, Gurusiddappa Sulkunte and Ujjawala Sulkunte. Hence this will be NMG+GSUS - 2022.
Note: Abhay Rana (aka Nemo) is pitching in with ₹50,000. So the total grant amount available this year is ₹2.5 Lakh.
---
Other readers of the blog have pitched in as well ↩