BuzzWomen is Ten
I met Uthara during my sabbatical break in 2010. We instantly became friends, and today we are more of siblings than friends. I have been working with her in one form since then. In 2012, she started BuzzWomen. An idea in 2012, it's a decade old and is a movement.

Buzz Women is the global movement by and for women. We bring transformation within reach. And enable women to ignite their personal and collective power.

BuzzWomen
BuzzWomen focuses on training and community building so women can have selfshakthi. They have five C's as their philosophy. Confidence ( personal empowerment), Cash (economic empowerment), Climate(environmental empowerment), Care (Health) and Community (social empowerment). Throughout the years we've learnt that these 5 elements provide the conditions for progress.
Currently, we have reached around three lakh women in Karnataka. The goal is to reach 10 million women by 2030. It's a long road, but we are here to celebrate our small success. A decade of presence in women's life.
To celebrate a decade of presence and change that has brought to women's life. Women in various taluks gathered and organized events. Today we have one in Bangalore. I am so happy to see the community coming together and celebrating.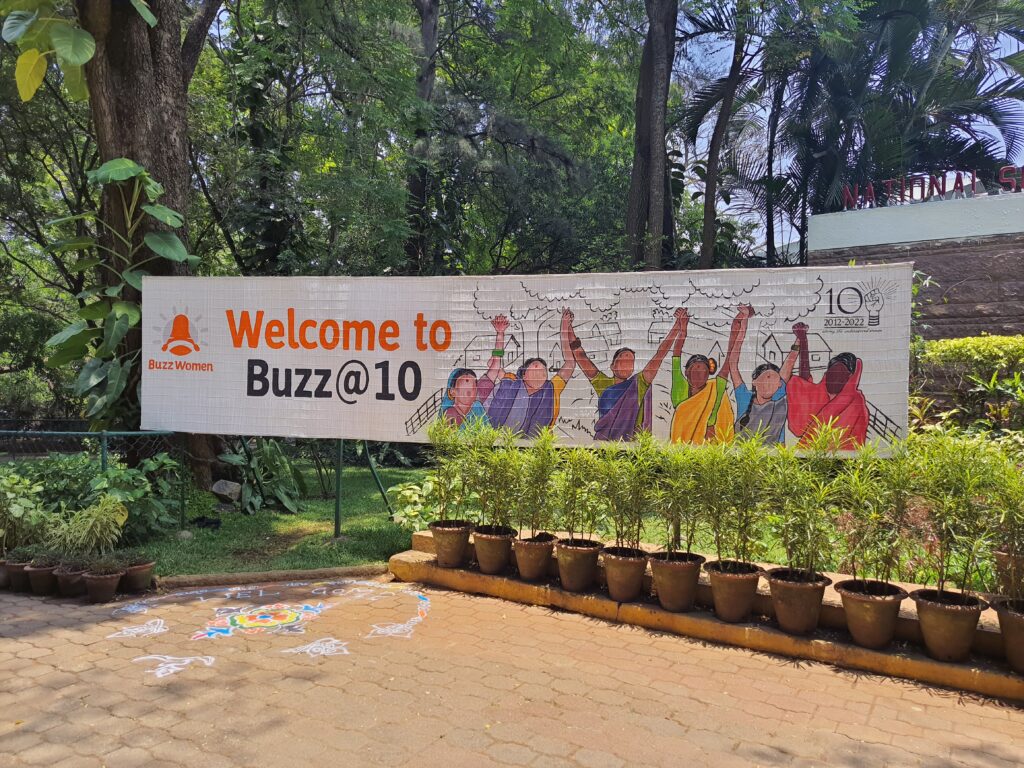 Please note sometimes I use BuzzWomen, and sometimes I use "we". That's mainly because I feel I am part of the community, and I get to contribute. If you are interested in contributing, reach out to them.