AirVisual Pro indoor Air Quality Monitor
I have had a couple of air quality sensors. But none of them have a variety of sensors, AQI calculation, and local open data access. Finally, I found IQAir AirVisualPro, which suits my requirement like a glove.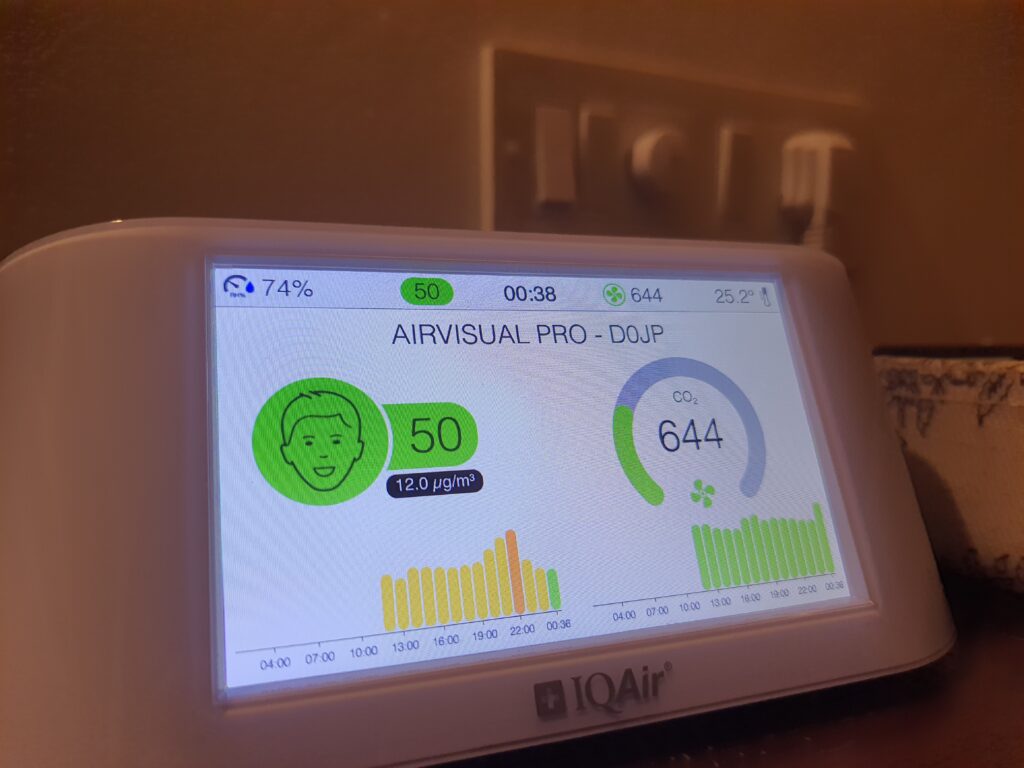 Setup
I used the APP to setup. It was quick and had no hassle. Connect the device to power, switch it on. Open the app, go add device and scan the QR code on the device. Follow the instructions. That's it.
Open Access
AirVisual Pro exposes a Samba file server for data. You can connect to it from any machine on your LAN. Password can be obtained or changed from the hardware. The data files are in CSV text file format. I connected it to the Home Assistant using the HA built-in integration. Since this AirVisual Pro, I had to give the Local Samba server IP and Password. It works without any issues. HA pulls all eight available sensors along with the battery status. You can use them in your automation like any other sensors. I have ensured it gets the same IP even if it gets rebooted. Most routers can do that for you. That way, the connection to HA remains intact.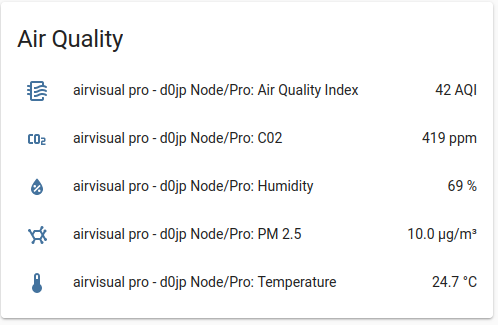 Hardware
It's bigger than I thought. Since it also works as a clock, it sits on my side table. The screen is big and clean. The graphics for displaying information is done well. It connects to my local network using Wifi. It has a battery and is lightweight; hence it is portable. But I use it as a stationary sensor. It uses a Micro-USB for power. 
You can reduce the brightness of the screen to desired level and/or switch off the screen if you like. I usually switch it off the screen at night. I wish I had an auto setting for that.
It's well made. Feels good it hand and on side table.
Final Words
Currently, I only have an indoor monitor. If this is stable and works well over time, I might get an outdoor unit at some point. At this point, I am very happy about this indoor unit. It's a good buy. If you want a comprehensive and detailed review go to Richard Barrow's blog. 
---