Sun-setting datameet/COVID19 Project
COVID19 data project has ended as of October 21, 2022. I am not going to update the data anymore. It started on March 15, 2020, with a commit that included data from MOHFW. After 1115 commits and more than two and half years of data collection, it ends. Thanks to everyone who contributed to the project.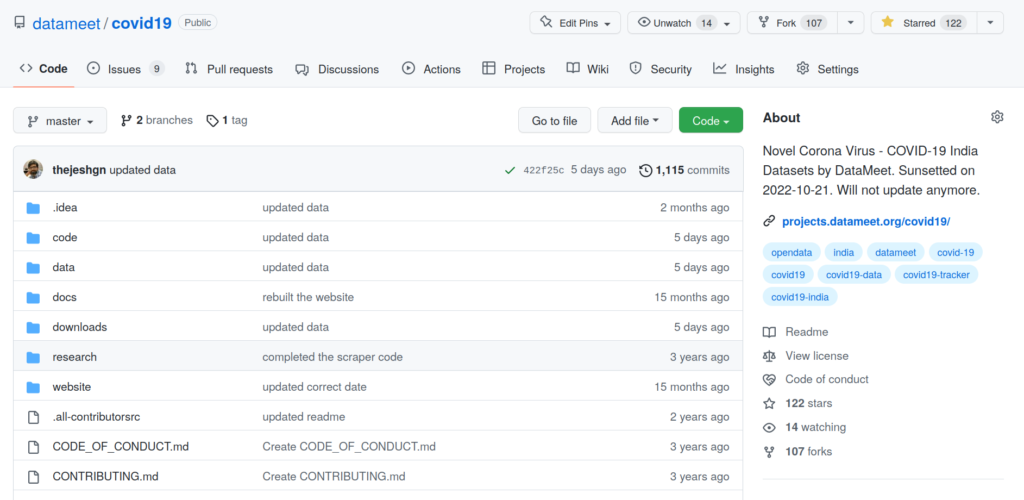 It started as an archival and scraping project. But it has had other valuable datasets that are probably unique to this project. With the help of volunteers we were able to collect, cleanup, verify and publish, deaths during lock-down (aka non virus deaths), communal incidents during COVID19, Oxygen shortage deaths etc. DataMeet is probably the only community that was able to do it.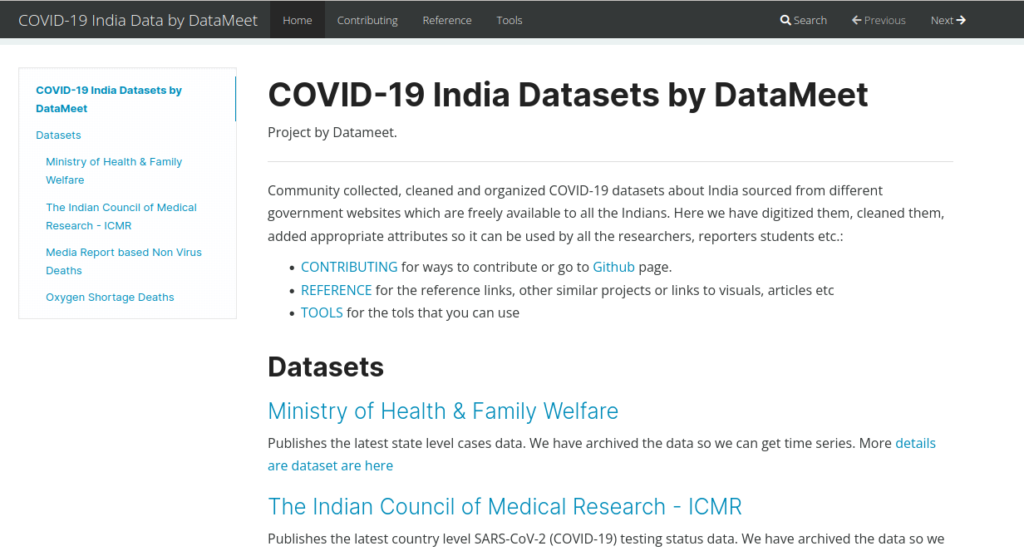 In today's world, it didn't happen if the data didn't exist, hence the need for this work, its existence, and its significance.
Once again thanks to everyone who contributed.
Note: That said, I have set up gitscraper to scrape covid19 reports published on mygov.in. It's automated, and I won't be monitoring it.
---