Weekly Notes 17/2023
I usually go by my calendar, especially on working days. Even personal stuff, like my dentist visit, is on my calendar and shared with family. One wrong entry blocked at least half my day this week and created havoc. We underestimate the impact of four hours a lot of times.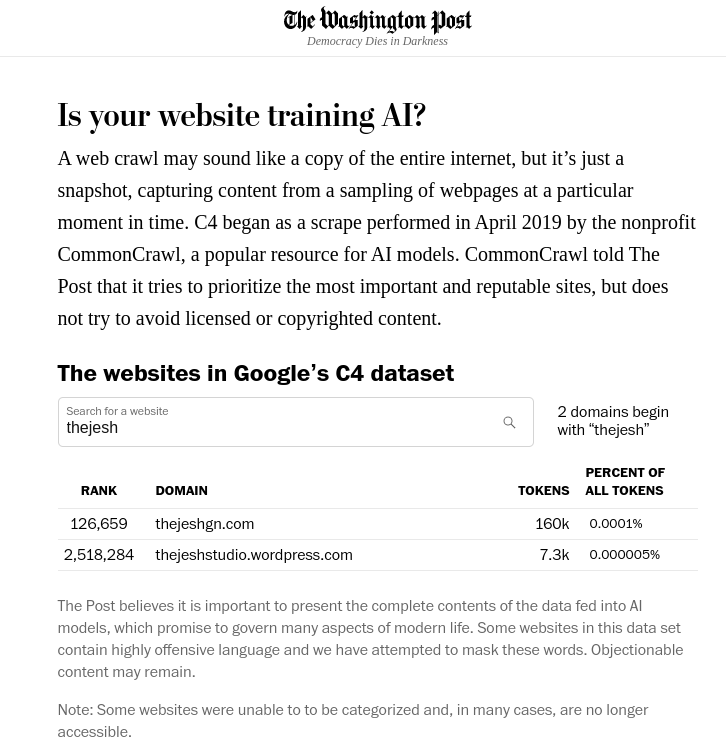 WP has written an article about the websites used for building GPT models. They have created a search app for URLs included in Google's C4 dataset. For example, you can search your blog. The content from this domain exists, and it's about 160K (0.0001%) tokens. Since my blog is primarily my opinion on many things, can a GPT model predict what I will say about something? Say what I think about MI or Politics or specific issues. How does this reflect on me when I am not around?
It seems like death can come to you anytime (surprise?). Someone I know with who I had an email conversation last Thursday is no more—yet another reminder to be nice to people.
I might be in Chennai end of May; many things need to be figured out before that trip can happen. I will keep you informed.
It's a pretty strange feeling when you read news about the Upper caste Indian Hindus opposing American cities passing banning caste discrimination at the workplace, housing, etc. Social media is full of it. They think it's destroying Hinduism, thereby proving caste system and caste-based discrimination are a significant part of Hinduism. No wonder Annihilation of Caste by B.R Ambedkar upsets them so much. In my opinion, it must be part of the reading list for all UG courses in India. Here is my reading list about caste-based discrimination in US/SV.
Summer holidays, so my nephew and niece are at home. Pathu and Echo are having the best time.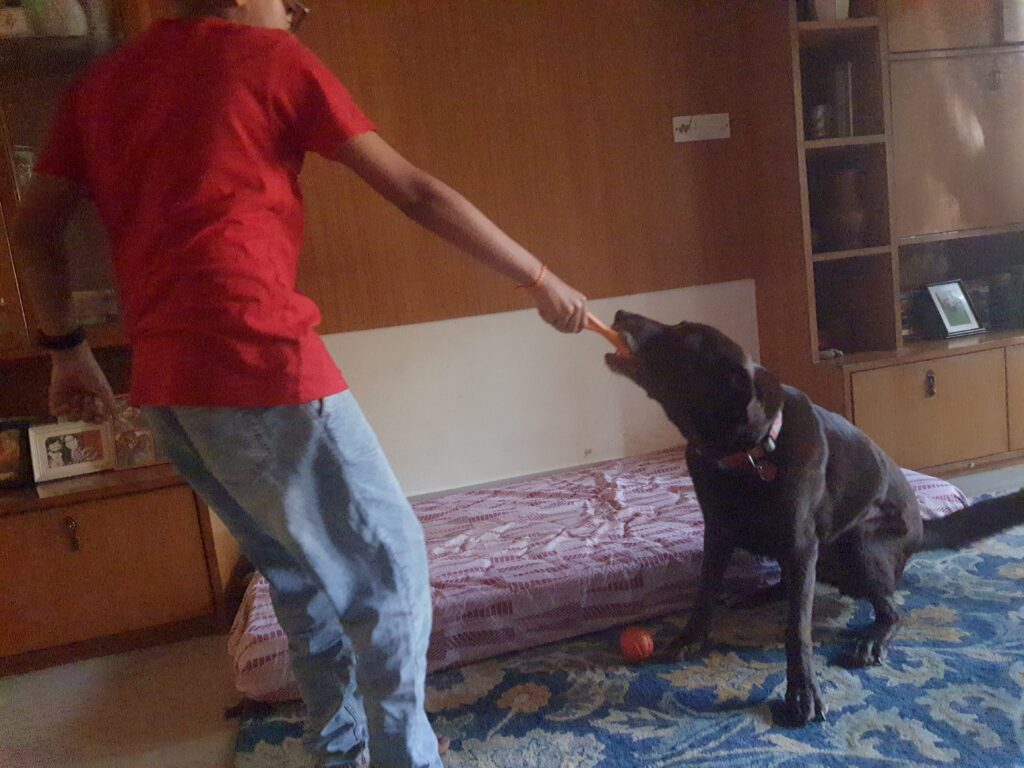 ---