Weekly Notes 37/2023
It's been a good week. We have figured out a good working schedule for me. We watched a couple of movies at home, of course. One of them is Maamannan; Vadivelu is brilliant in this movie. Hopefully, he gets to do more good movies.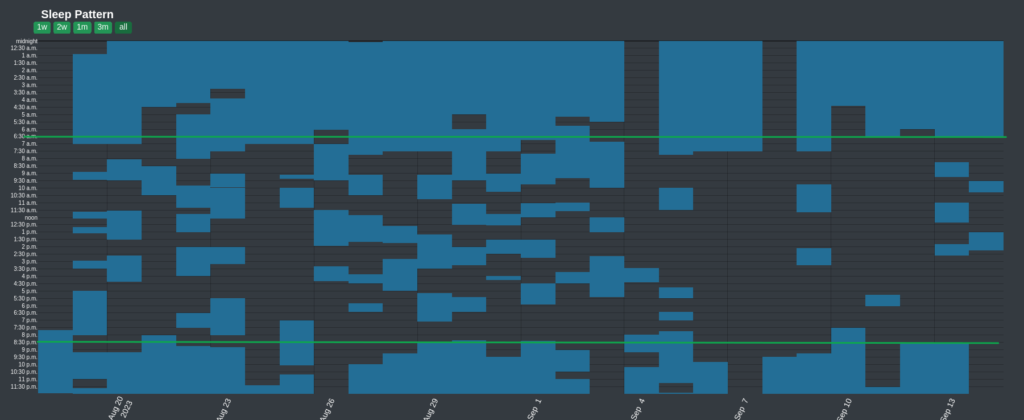 Most of the adoption legal work is complete. I am pleased with the changes Adoption Regulations 2022 has brought to make the legal work faster for parents after accepting the child.
I still do audio calls. When I end the call, I have this habit of saying "I Love you and take care" to my close friends and family. It's a habit that I learned and practiced during COVID. It's a good thing. I always wanted to verbally express my love to friends, and it's happening now. But occasionally, I end up saying the same to not-so-close folks. Sometimes, they say it back; other times, there are 5 seconds of silence before they say bye. It takes time for people to realize what I mean since it's not an often-used phrase (I am guessing). I do love you all.
I wrote a post about how to use Zoom H1n recorder as a USB microphone, primarily for myself. I have not done any soundscapes since COVID-19, but I would like to do now. I also came across Xeno-Canto, which is like iNaturalist for sounds.
DataCommons has relaunched with a new feature where you can ask it some questions using natural language (LLMs behind the scenes). So try it out. For example, the state with the most population is below the poverty line in India. It is in its early preview. Try it out and give feedback.
I have missed adding some of the day naps, but as you can see, she sleeps through the night most days, which is good for us. I have missed adding tummy times, too.
Now I have Weekly Notes as both Tag and Category. Ideally, I want it to be only Category. But some of you might be following the Tag page or Feed. If you are one of them, can you change to the Category feed and page? I want to deprecate the tag at the end of the year.
---