Archives
Copyright and Disclosure
(C) Thejesh GN.The views expressed on this site are mine (Thejesh GN) alone and do not necessarily reflect the views of my employer. Please read the
terms and conditions
before reading or commenting on this blog.
EPIC Drive
We drove roughly 9000KMs across India as part of EPIC Drive. You can read the posts tagged epicdrive for all the interesting bits.
If you want details about route, maps, checklists, pictures and open data that we collected and shared, then go to epic drive page.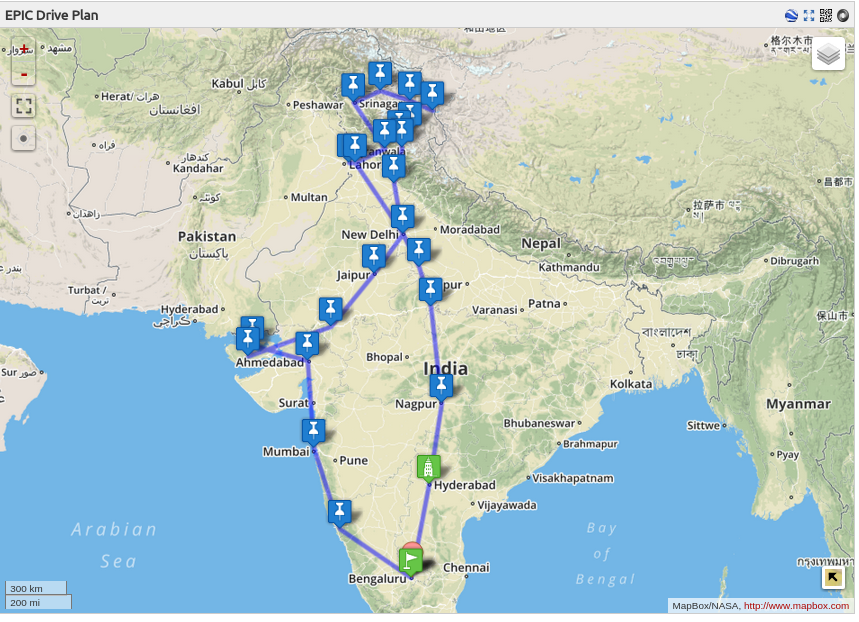 Subscribe to Blog via Email