Amma
(14 Apr 12:30 PM) I am trying to write something, because I need to talk to someone now. I should have asked A to join me, the thought came to my mind but I thought it's not going to be a big deal. Its going to be just another hospital visit. News came after I checked in. Didn't know what to do at first. So didn't do anything other than leaving a message to A who was on her way to home after dropping me to airport. Now I am on this hour-long flight to home to see my mother. She is no more. I tried to speak to sister before getting on to the plane, she is much more devastated than I am. All she could utter was "Theju....Amma". There is nothing I could say. She is probably the only person I could share what we feel for Amma.
I couldn't cry at first but I had sense of pride that took over me. Her life was a struggle (for last ten years she fought Parkinson's and Sugar) but she didn't suffer. I was proud of her life and the way she conducted her public and private life. All the complaints that we heard from her colleagues was why she needs to fight this/that? Why can't she adjust? That's something I am personally fan of. I think I inherit that sense of questioning.
In the meantime I almost entered the lady's room. That is when I realized for a while (could be half an hour) I am wandering aimlessly in the airport. And that is when I realized what I have lost. I couldn't stop crying. But then its a public space, but what are bathrooms for?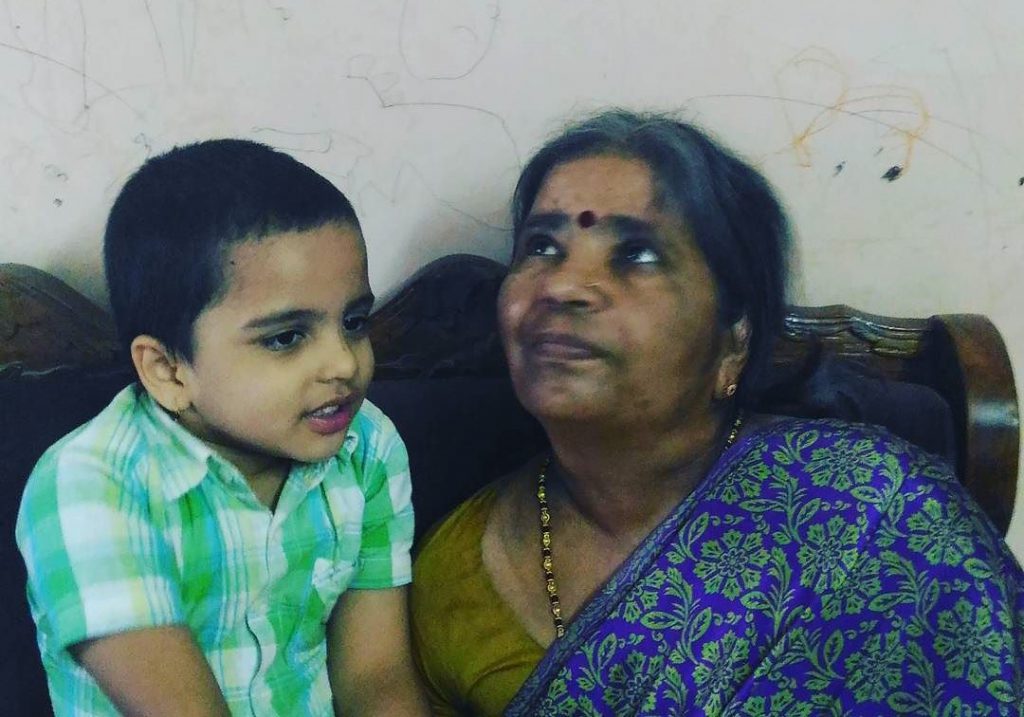 (15 Apr 6PM)
Cremation is done.
I am just going to continue with yesterdays story. I reached Bangalore. Went home to pick my car. For a while I didn't know what to do. So I watered plants. She was there just two days back. She watched me watering plants like a curious kid. I can't forget the last weekend I spent with her. It was almost like having a five-year old at home.
This morning, actually early morning around 1 am. I remembered I had an mp3 and I had not shared it with anyone. So Anju and I heard that whole recording while guarding Amma.
I and Amma would have really long conversations. Specially when it was just two of us. I would drive and she would sit next to me and talk. Last time we had such a talk was when we were going to Manipal for a test. For a strange reason I thought I should record it. Here is a part of it where she talks about how she found three kids on the road once, then how they stayed with us for couple of days before they were safely sent back to hostel. Next incident is where she rescued a lost woman who later became her friend. Below is the recording. It was recorded while driving so it's not very clear. Its in Kannada.
All that I have now are memories. I will probably write about her sometime later because there are so many interesting stories.
Until then thanks for sending all those wishes.
Podcast: Play in new window | Download (Duration: 5:03 — 6.9MB)
Subscribe: RSS