ChatGPT's Fictional Story of Uri Gowda and Nanje Gowda
No one knows the whole story of the fictional characters Uri and Nanje Gowda. These fictional characters are the highlights of this election season in Karnataka. So I asked ChatGPT to generate a fictional story for me.
As a technologist, It's incredible to see how ChatGPT generates a fictional story. It is also scary as any story or screenshot could end up as a WhatsApp "true" Story in India. It has been happening without generative AI. With it, fact-checking will officially become a proper job in India.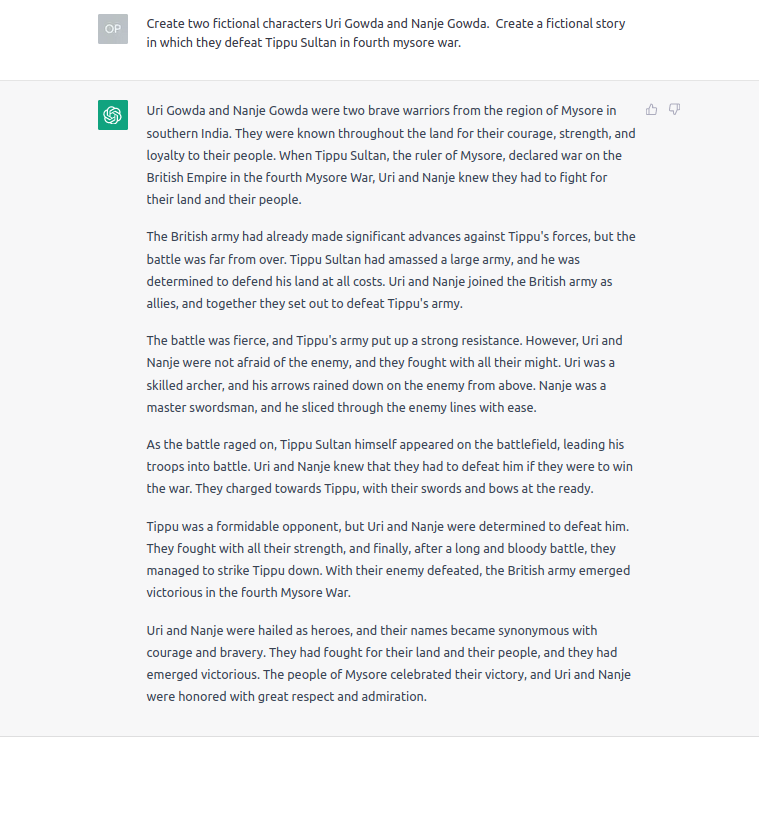 That is not to say AI is bad or anything like that. I use it every day to get productive work done. But like any other tool, it has its dangers. We will have to see the mechanisms the world adopts.
---