Linked List: My Set of Personal Protective Equipment
This list is not a recommendation, just a starting point for your research. The set contains just three items, a Respirator with filter, gloves, and safety goggles. I use them, so I thought it might be helpful for you as a starting point. Do your research based on your use cases. My use cases are simple.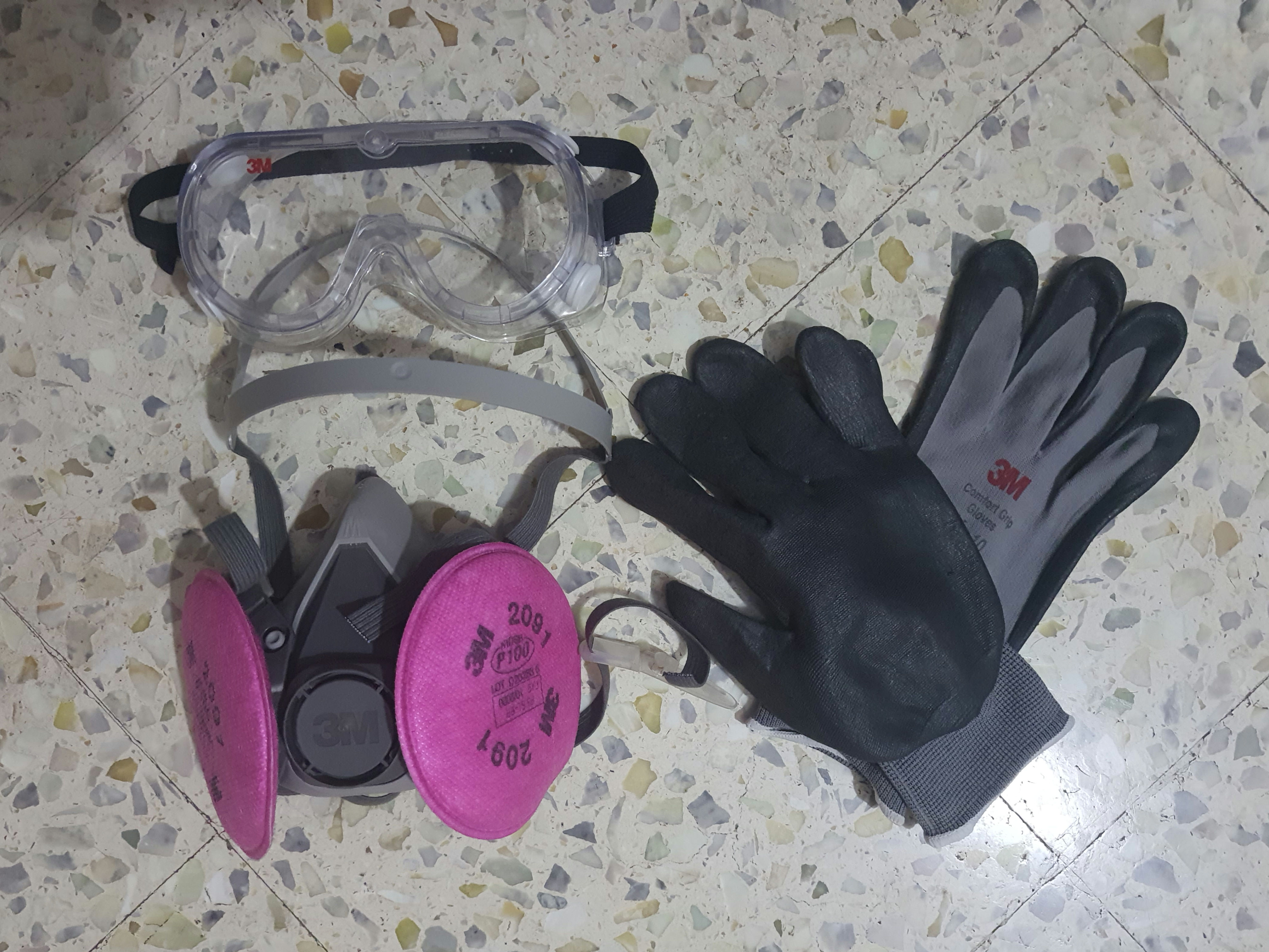 Reusable Respirator
3M Half Facepiece Reusable Respirator 6200/07205 is the respirator I got after quite a bit of research. It's half-face and fits me quite well. I found breathing in it easier compared to regular masks. It can be disassembled, cleaned and reused.
Since it has replaceable filters, you get the filters that suit you work environment. In fact you can own couple of different types and change based on the environment.
This is NIOSH approved for negative pressure air purifying and supplied air dual airline applications.
Particulate Filter
I use 3M Particulate Filter 2091/07000(AAD), P100, with my respirator. There are many options, but this one covers almost all use cases. It's a NIOSH-approved P100 Particulate Filter for respiratory protection against certain oil and non-oil-based particulates.
You can also use it instead of P95 masks in most conditions. The difference between the P95 and the P100 is the protection level; P95 has a 95% minimum filter efficiency in removing particulates, while the P100 has a 99.97% minimum filter efficiency in removing particulates.
You could use it in COVID-19 situations too. But needs additional care in cleaning up and disinfecting of reusable (Respirator) components after use.
Comfort Grip Glove
I have a pair of 3M Comfort Grip Glove - General Use - EN388 4122. It fits very well, is easy to carry, and it's easy to work on things while wearing it. I use it whenever I work on anything with general cuts or abrasion hazards, i.e., using saws to change tires. I carry it everywhere as it's very lightweight.
EN 388 is a s Standard for Protective Gloves Against Mechanical Risks. There is 2003 scoring system and a new 2016 scoring system. Both are easy to use.
The number 4122 says it has good abrasion resistance and low cut protection but average tear and puncture protection. So it is good enough for general field or home lab work.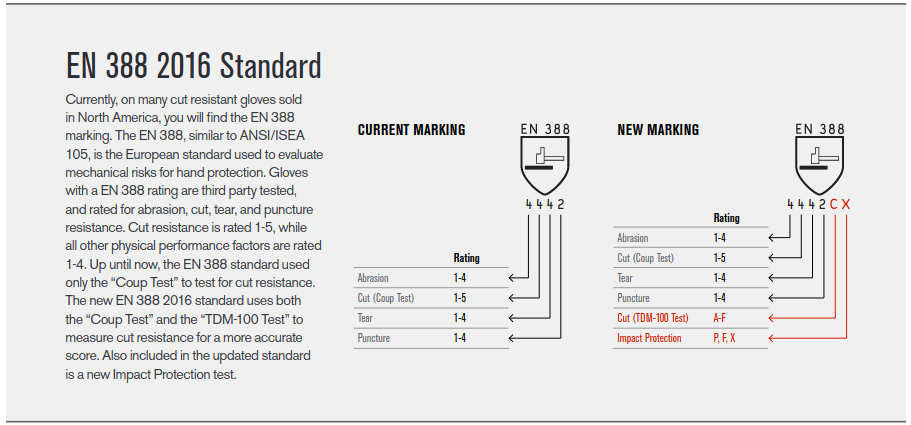 Later, I also got a pair of 3M Comfort Grip Glove CGM-CR. It's rated EN388 4544 and ANSI Cut Level 3 for better hand protection. Other than better protection it doesn't differ much, it has the same level of comfort and fitting. 
Safety Goggles
I got a 3M Safety Goggles - 1621. It's a simple one that gives minimum protection. It's cheap. I can use my spectacles inside it if it's for a small amount of time. After a while, it becomes tedious.
It suffices my current usage, but I plan to get - 3M Goggle Gear 500 Series Goggle, which covers all my work conditions and supports Goggle Gear prescription inserts. That should make it comfortable to wear it for a longer time.
---