Two lesser known Bangalore brands that I love
There are many Bangalore brands that I love. But today I want to write about two **lesser** known Bangalore brands. The reason I have emphasized **lesser** is because most of us know them as just big brands but not as Bangalore based brands.
Cafe Coffee Day
For a guy who drinks up to three Grande Lathes per day, its difficult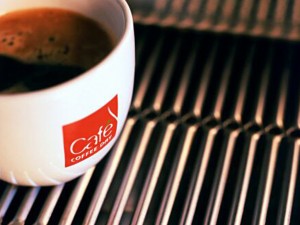 to miss it. I have told the story of CCD to so many who doesn't know about it. Today officially I am going to write about it. Cafe Coffee Day is a very good case study for any budding entrepreneur. Cafe Coffee Day launched its first cafe in 1996 on Brigade Road in Bangalore. Today they have over 800+ cafes including one each in Pakistan, Germany and two in Austria. Bangalore its home town has 100+ ccds spread all over. CCD became instant hit amongst south Indian coffee drinking youth, mainly because of its style and affordability. I like their 24x7 cafes on major high ways in and around Bangalore. I also like their new Coffee Day Square concept. You can find their first Square at their corporate office premises in Bangalore.
And yes it is owned by Siddartha son in law of SM Krishna. But that doesn't take anything away from him. I am sure he is using all his J.M. Morgan Stanley experience to make it big.
Update: I just read this very interesting interview of Siddartha by Subroto Bagchi on Forbes India. It seems Siddartha worked along with his team in a CCD in Calcutta on 31st night. And then
Subroto: What was the biggest lesson for him in all this?
Siddartha: "I was simply amazed how indifferent people are to those who serve. Three rich women came, ordered their drinks, did not once look at me, and settled the cheque, did not care to tip me, but worse, did not say a 'thank you' before leaving for someplace else where revelry awaited them. It shocked me because it was New Year's Eve. I thought people would be nice to others because they themselves were in such a joyous state of mind." Read that interview at Forbes India.
Wildcraft
For trekkers or adventure sports lovers I don't have give an introduction of wildcraft. I have been owning wildcraft bags since college days. Long time back I went to their Jayanagar branch to get a bag zipper repaired. The guy at the shop fixed the zipper for free with out asking any history.

Obviously I was impressed. That is when I got to know that its a bangalore company. I dont know much about the company other than it was found by Dinesh who has engineering background. Its almost ten years old now. But I have been big fan of their bags (check last pic).
There are many other bangalore brands like MTR to Infosys which I like. But here I just wanted to speak about **lesser known bangalore** brands.