I am @thej@social.thej.in
This time I was sure my move to Fediverse would be much more permanent. So instead of using site instances owned by someone else, I wanted to host it myself. So I started looking for appropriate software. Finally, I chose microblog.pub.
I will write a detailed blog post on microblog.pub and the installation process on fly. In the meantime, go ahead and subscribe to
Send me your handles, or I will mostly follow you back if you follow me.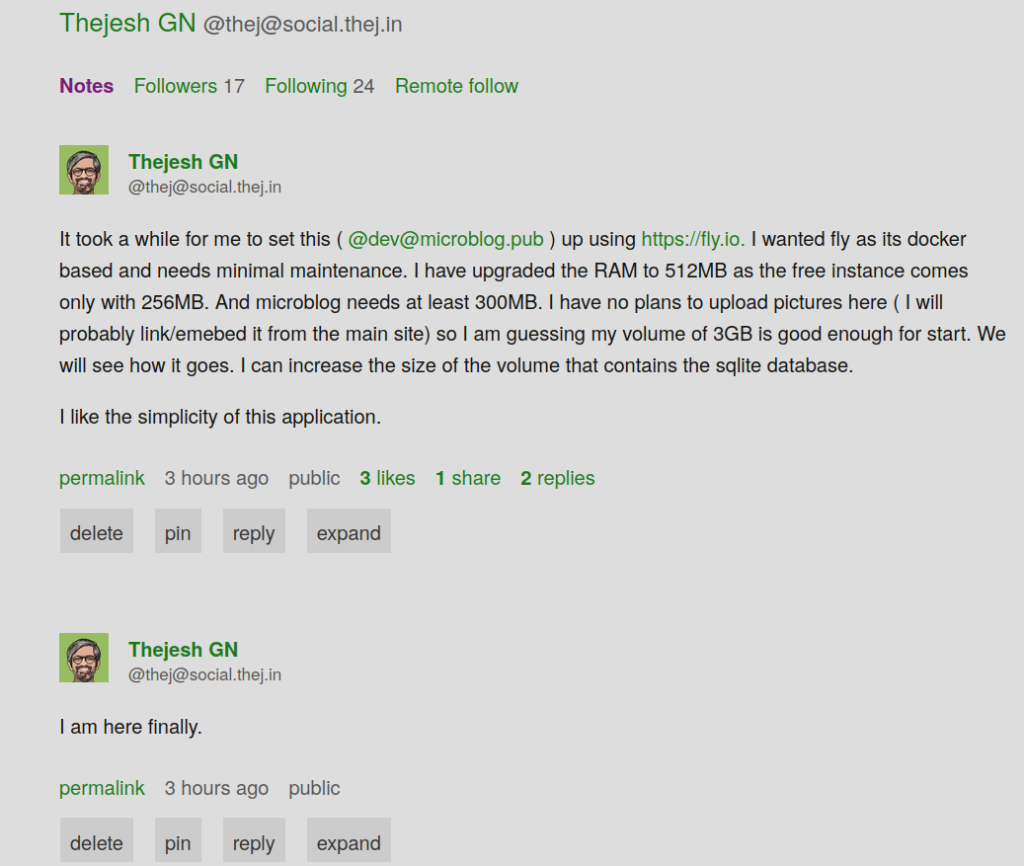 For the record, I joined Twitter in Jan 2007. It's been a good 15+ years. I still like Twitter, I might use it, but I will first post on @thej@social.thej.in from now on. Until now I used to post on Twitter first and then cross post on thej.in, but no more. Twitter will be the second choice from now on.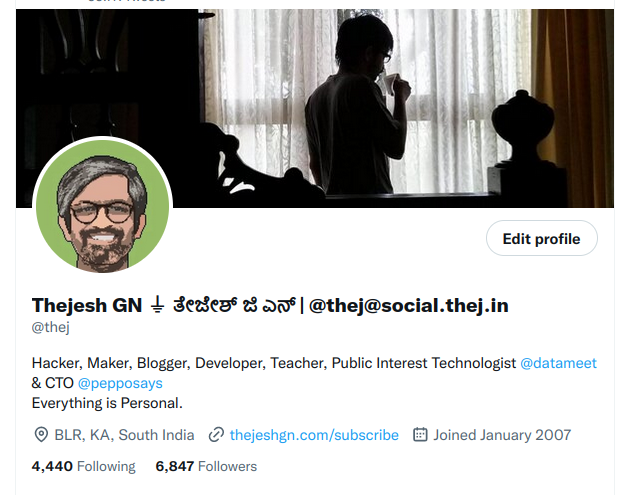 ---