I am planning to give real time updates on twitter. You can get the alerts on phone(sms)/ IM / web using twitter. Here is EventsBangalore twitter. If you dont have twitter account register. Update it with your mobile number. Need help contact me.
1
Just installed wordpress. Need to import the articles yet. Please have patience. Thejesh GN Update: Imported all the articles from my previous blogger blog. The copyright info seems to be repeated for each of the post. And lost the category info too. Need to update these.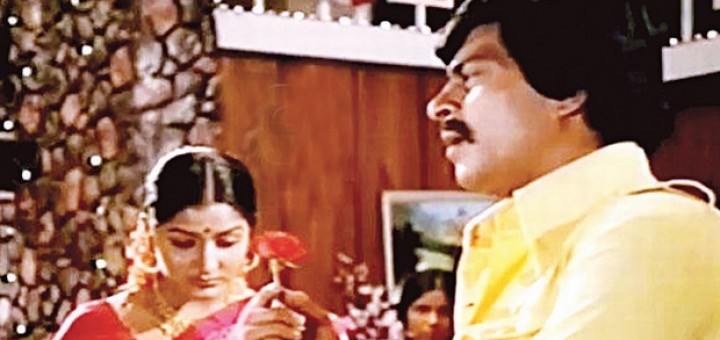 6
ನಲಿವ ಗುಲಾಬಿ ಹೂವೆ ಮುಗಿಲಾ ಮೇಲೇರಿ ನಗುವೆ ನಿನಗೆ ನನ್ನಲ್ಲಿ ಒಲವು ಅರಿಯೆ ನನ್ನಲ್ಲಿ ಛಲವೋ ನಲಿವ ಗುಲಾಬಿ ಹೂವೆ ಒಲವೋ ಛಲವೋ ಒಲವೋ ಛಲವೋ ಸುಳಿದೆ ತಂಗಾಳಿಯಂತೆ ನುಡಿದೆ ಸಂಗೀತದಂತೆ ಒಲವಿನ ಬಲೆಯಲಿ ಸೆಳೆಯುತ ಕುಣಿದೆ ಸೊಗಸಾಗಿ ಹಿತವಾಗಿ ಮನವ ನೀ ಸೇರಲೆಂದೆ ಬಯಕೆ ನೂರಾರು ತಂದೆ ಬಯಸದೆ ಬಳಿಯಲಿ ಸುಳಿಯುತ ಒಲಿದೆ ಇಂದೇಕೆ ದೂರಾದೆ ಬಯಸದೆ ಬಳಿಯಲಿ ಸುಳಿಯುತ ಒಲಿದೆ ಇಂದೇಕೆ ದೂರಾದೆ ಹೀಗೇಕೆ ಮರೆಯಾದೆ ಸುಮವೇ ನೀ ಬಾಡದಂತೆ ಬಿಸಿಲಾ...
Well now there seems to email tagging. Andy tagged me…but no email from me…but here is the post 1. What time is it.- 6:30AM (very few go to office at this time) 2. What is your full name? Thejesh Gangaiah Nagarathna 3. What are you most afraid of? nothing ( I meant emptiness)...